Colliers International has acquired corporate real estate management consulting firm, Corporate Portfolio Analytics (CPA), based in Cambridge, Mass. CPA's Co-founder and Managing Director Dr. Martha O'Mara will join Colliers' as Executive Managing Director, Head of Consulting, Corporate Solutions for the Americas.
O'Mara and her team will provide clients advisory services in the disciplines of management consulting, portfolio optimization and location strategy.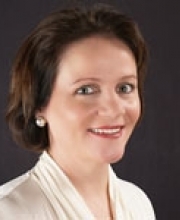 O'Mara lectures widely, and teaches executives at the Center for Real Estate at the Massachusetts Institute of Technology. Previosuly, she was a professor at the Harvard University Graduate School of Design, and taught real estate finance, location strategy, research methods and urban development.
"The acquisition of Corporate Portfolio Analytics is a real coup for Colliers, and Marti is the latest example of top industry talent that we are bringing on board," said Scott Nelson, President, Occupier Services and Corporate Solutions of the Americas. "As a leading authority on the integration of corporate real estate planning with core business strategy, and bringing proprietary tools and models that will make a difference for our clients, this acquisition is very exciting."
Since its founding 10 years ago, CPA has supported the strategy development for nearly two billion square feet of corporate occupancy, including AT&T, Bank of America, Verizon, American Express, GE, and the US government, typically in multi-year engagements.
O'Mara helped develop Harvard's Advancement Management Development Program for real estate executives. She holds a Ph.D. in Organizational Behavior jointly awarded by the Harvard Business School and Harvard's Graduate School of Arts and Sciences. She also has an MA and an MBA from Harvard University and earned a BA from the University of California, Irvine.