Richard Cavallaro, one of the construction industry's most prominent and successful executives, has been elected Chairman of the New York Building Congress, succeeding Thomas Z. Scarangello. Mr. Cavallaro was installed as Chairman during the Building Congress' Annual Membership Meeting, held on January 11.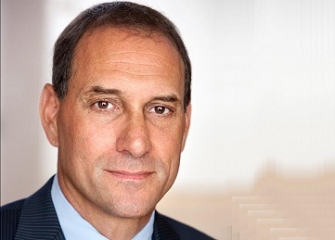 Cavallaro is President and Chief Executive Officer of Skanska USA Inc., one of the world's leading construction groups. He is primarily responsible for Skanska USA Building and Skanska USA Civil. He is also a member of Skanska AB's Senior Executive Team, a nine-person group that is responsible for Skanska's global operations.
Cavallaro has earned widespread praise for creating a culture of safety at Skanska and has been credited with achieving exceptional incident rates. He also has led an expansion of Skanska USA Civil's geographic footprint and launched the national Power & Industrial Center of Excellence in support of the company's growing presence in the energy sector. Cavallaro has spent more than 30 years in the industry, beginning his career as an airport engineer for the Port Authority of New York and New Jersey before joining Skanska in 1996.
"This is an exciting time to be a part of the design, construction and real estate industry," said Cavallaro. "I am extremely fortunate to follow in the footsteps of Tom Scarangello. He was instrumental in creating and spearheading the Building Congress Task Force on Innovation and Best Practices, and I look forward to building on his accomplishments."
In addition to Cavallaro, the Building Congress' 2016 Executive Committee slate has been filled by Treasurer Gregory A. Kelly of WSP?Parsons Brinckerhoff; Secretary Jill N. Lerner of Kohn Pedersen Fox Associates, P.C.; General Counsel Michael S. Zetlin of Zetlin & De Chiara, LLP.; and Vice Chairmen Louis J. Coletti of the Building Trades Employers' Association; Sabrina Kanner of Brookfield Properties; Gary LaBarbera of the Building and Construction Trades Council of Greater New York; Joseph G. Mizzi of Sciame Construction LLC.; Charles F. Murphy of Turner Construction Company; Lawrence P. Roman of WDF Inc.; Milo E. Riverso of STV Group, Inc.; and Matthew Van Buren of CBRE.
The Building Congress also welcomed the following to its 2016 Board of Directors: Edwin Christian of IUOE Local 14; Lisa S. Coico of City College of New York; William J. Gilbane III of Gilbane Building Company; Scott Seltz of BNP Media; Mitchel W. Simpler of Jaros Baum & Bolles; Todd Rechler of RXR Realty; and Elise Wagner of Kramer Levin.
The New York Building Congress is a membership coalition of business, labor, association and government organizations promoting the design, construction and real estate industry in New York City.