Standing in Midtown Manhattan on the corner of Eighth Avenue and 57th Street, Hearst Tower soars from the original six-story landmark structure built in 1928, designed by Joseph Urban. Newspaper and magazine publisher William Randolph Hearst originally built it as the base for a proposed high-rise but construction of the tower was postponed due to the Great Depression.
After September 11, 2001, Hearst Tower was the first skyscraper to break ground in New York City. The 46-story, 861,100 sq ft high-rise opened in 2006 with an innovative diagrid formed by interlocking triangles as a contemporary response to the existing art deco base. It's the only skyscraper in North America to carry this design and the sturdiness allowed it to be the first New York City skyscraper without vertical beams.
Designed by architect Norman Foster, the Tower balances modernity and tradition, while looking to the future by adhering to environmental ethics. It was the first New York City office building to receive the Gold rating under the U.S. Green Building Council's Leadership in Energy and Environmental Design (LEED) program and in 2012 it became the city's first to be awarded an upgrade to Platinum.
Some eco-friendly features include the faceted façade frame, which uses 20 percent less steel than a traditional skyscraper, low emission glass that keeps out solar radiation and lighting that automatically adjusts based on the amount of natural light. The building uses 25 percent less energy than a conventional tower. In addition, rainwater collected on the roof is used to water plants and power a three-story water feature in the lobby that cools and humidifies the air.
Click on image to enlarge: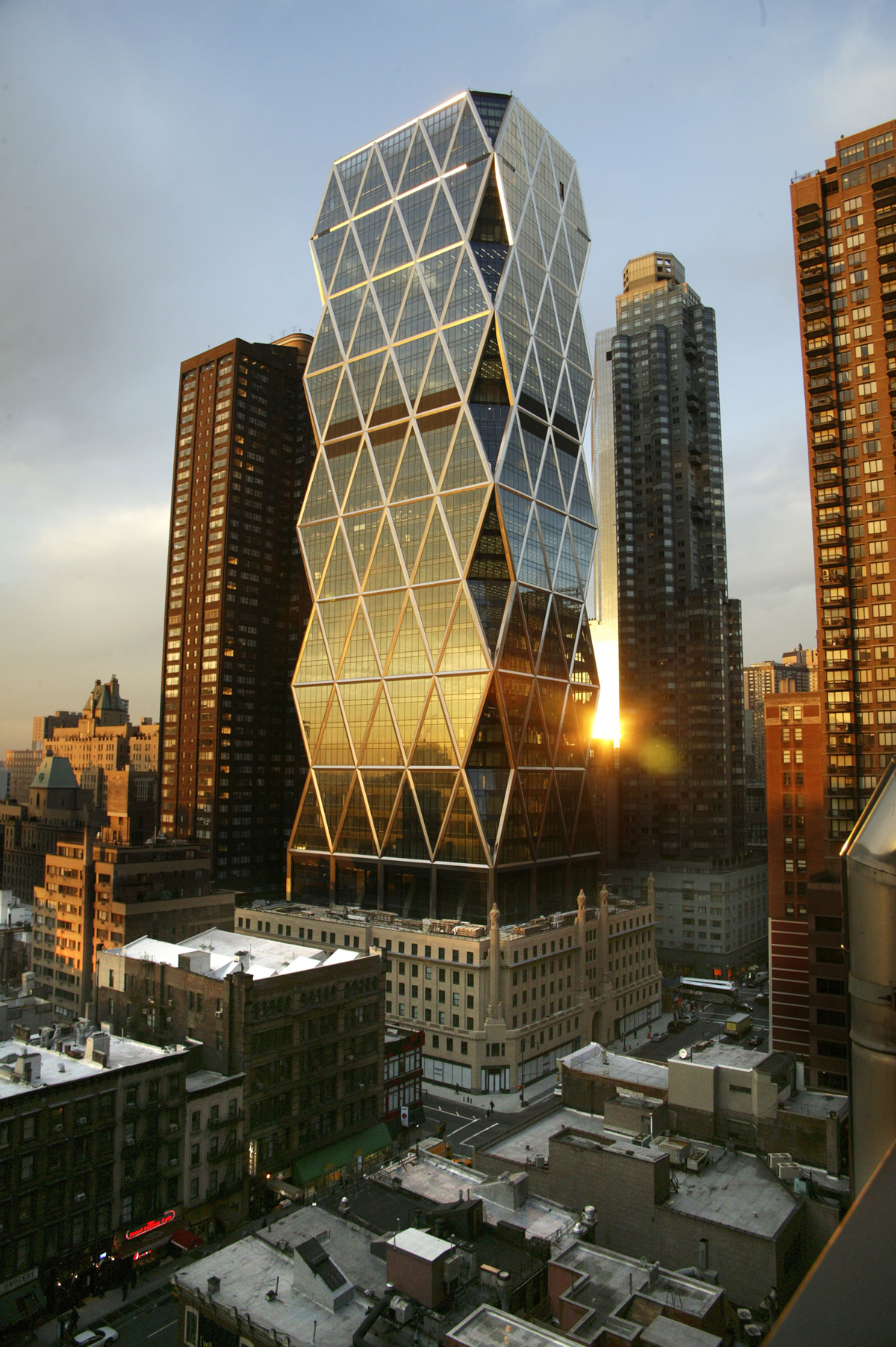 Image courtesy of WNET TV