Back in 2009, the Empire State Building served its purpose as a great tourist attraction. But it didn't stand out to tenants who were looking for office space to lease.
Nearly 80 years old at the time, the building hadn't offered Class-A space for 40 years. Tony Malkin, whose family controls the Empire State Building (ESB), wanted it to appeal to larger tenants, so he planned to make some changes.


During a conversation with Clinton Climate Initiative (CCI) staff members, someone asked Malkin why energy efficiency wasn't part of his retrofit plan to attract tenants. The building's ENERGY STAR rating was 50, so energy use wasn't terrible … but there was definitely room for improvement.
Malkin took the comment to heart, and gathered a group of sustainability partners to work on the ESB renovation (including the Clinton Climate Initiative, Rocky Mountain Institute, Johnson Controls, and Jones Lang LaSalle).
The Renovation's True Intent
As work on the $550 million energy overhaul started, the analytical aspects of the project became much more important than actual implementation. The ESB wasn't after the highest LEED rating (although it did achieve LEED Gold certification) or the title of greenest building; instead, the project team sought an energy retrofit model that could be easily copied by other building owners, says Craig Bloomfield, vice president at Jones Lang LaSalle.
"When we first started our work for Tony Malkin, it was under the premise that there didn't seem to be a model for an ideal way to achieve deep energy reductions with a business case behind it," explains Dana Schneider, Jones Lang LaSalle's senior vice president of energy and sustainability projects. "So our purpose was to come up with a replicable process for creating a business case for deep energy retrofits."
While essentially using the Empire State Building as a test lab, the team tested existing tools and programs in the marketplace, and created their own to address any missing pieces or holes.
Creating the Process
The project team split the process they created into four parts. [pullquote]"Instead of ratcheting our way down with low-hanging fruit, which is how typical energy audits are done, we started with the idea of the building using nothing. If the building uses nothing, what do we have to add so tenants won't experience any kind of compromise in the service or comfort they expect?"[/pullquote]The first phase was to gather a profound understanding of the building and its energy use, equipment, and tenants. "We also talked about projects already planned for the next one, three, and five years," says Schneider. "That became important to understand so we could change those projects to drive energy efficiency, but still spend the same amount of capital."
After information collection was complete, the second step was to develop a baseline calibrated energy model that depicted the building as it existed at the time. Energy measure performance parameters were entered into the model to project how the ESB would perform if the certain initiatives were implemented.
"Once we had this information, the third step was what we called a 'theoretical minimum energy use workshop,' " says Schneider. The project team used the energy model to produce visual representations (charts and graphs) about building system energy use and energy-saving opportunities. The workshop was host to a brainstorming session to list every possible way a building could function on no energy.
"Instead of ratcheting our way down with low-hanging fruit, which is how typical energy audits are done, we started with the idea of the building using nothing. If the building uses nothing, what do we have to add so tenants won't experience any kind of compromise in the service or comfort they expect?" explains Schneider.
The brainstorming session resulted in 66 energy-efficiency measures. "We didn't consider cost or installation factors; at that point, we just made a list of everything we could possibly do to bring energy use down," says Schneider.
For closer examination, the team then lined up ideas from cheapest to most expensive, focusing on the more practical ideas based on cost, ROI, and implementation challenges. "As all 66 strategies were mapped out, you could see that sweet spot where things started to take a turn toward less ROI," explains Bloomfield.
Based upon what the mapping showed, the 66 projects were shaved down to 17 with a defined scope. "We ran parametric runs in the model, which means we ran the model with a combination of circumstances in place so we could figure out how the projects interacted," explains Schneider. For example, through the energy model, the team saw what would happen to chiller plant load if window performance were improved.
Last, the team created four "project packages" along with a business case based on what the energy model indicated. The business case was based on net present value, but Schneider says it could also be based on simple paybacks at present value ROI. "It's however an owner wants to look at it," she explains.
Of the four packages they pulled together, the team decided that the first package (containing five of the 17 projects) was the best place to start first, says Schneider, given the 38-percent reduction energy with a three-year payback.
After seeing success with this implementation, Schneider says the process they created is now being replicated throughout Malkin Holdings' entire portfolio of office, retail, and residential properties. It has also been implemented in 30 other U.S. buildings since it was created three years ago. "We've done it in big and small buildings, buildings over 80 years old and less than 8 years old … we've never had a building where we didn't find some energy projects that offered a five-year payback or less using this process," says Schneider.
Tackling Tough Challenges
Although the ESB implemented some traditional solutions, like lighting controls, chiller retrofits, and plug load reduction, the project team also found some unique ways to address energy consumption.
Half of the heat from the radiators lining the building perimeter was being lost through the exterior. To stop this, metal insulated reflective barriers were placed behind radiators to keep heat in. The radiators were also cleaned, and thermostats were repositioned to the front of the units.
Another example of out-of-the-box thinking is the window retrofit project. The ESB's double-pane windows weren't the original windows, but they also weren't performing very well. After weighing their options, the team decided to do something that had never been done before: They reused 96 percent of the existing window material by removing the windows, pumping them full of gas, putting them back together, and re-installing them. "The team completed 6,500 windows in six months," says Bloomfield.
New ideas like this can be risky, but they sometimes offer the biggest payoffs, as it did for the ESB. "There was a lot of pushback from the window manufacturing industry," says Schneider. "But we're hoping this is a model that other people will replicate. We're evaluating it in other buildings right now. Reusing glass and frames is incredibly environmentally responsible, and was also 70-percent less expensive than replacing the Empire State Building's windows. And it outperformed brand new products on the market." The upgrade also prevented the ESB from investing in new or extra chillers, which were originally planned as part of a strategy to cool the hallways in the building for the first time. Instead, the existing chillers just needed tweaking.
Although it sounds like a foolproof process, even the best-laid plans can sometimes go wrong. But close monitoring stopped any problems from going too far. When the ESB first implemented its chiller retrofit, the chillers weren't performing like predicted. But with continuous commissioning and wireless building management system trending in place, the poor performance was noticed immediately.
Moving Toward the Future
Three years into this transformation, the ESB has:
Completed the chiller retrofit
Upgraded the wireless building management system, making it the largest in the world
Added submeters on each floor so every tenant with more than 2,500 square feet can see their energy usage and pay based on usage
Retrofitted all the windows by filling existing double-pane windows with gas
Added insulated barriers behind the radiators
Created a new software program called the Tenant Energy Management Portal, which enables tenants to view energy usage in real-time and view metrics; it also provides tips to bring energy usage down
The project team has other projects under way that will be completed as tenants change, including replacement of constant volume air handling units with variable volume units, a transition to demand control ventilation, and more lighting upgrades. "These three projects will probably be in progress for another 10 years, until all 200 tenants in the building have rolled over," says Schneider.
As new tenants come in, or existing tenants renew their leases, Jones Lang LaSalle works with tenants to integrate high-performance design standards with five-year paybacks or less into their spaces. "Our tenants are finding that they can outperform code by 50 percent because of what we've done already and what we're recommending on the tenant fit-out side," Schneider explains.
She says there are also projects that didn't make economic sense four years ago – like switching to LEDs at the top of the ESB – that are now feasible. "We're always looking at additional projects we could do."
The Empire State Building is currently saving $4.4 million annually and leasing space at $48 per square foot.
"There are tenants looking at the building now that would've never considered the Empire State Building before," says Bloomfield. "And it's because of these changes."
Photo Credit: The Empire State Building Company
Leah Grout-Garris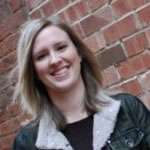 An award winning editor, Leah spent over eight years in senior editorial positions at both BUILDINGS magazine and ARCHI-TECH magazine. Her work has been incorporated into training and educational programs around the country. She is a graduate of University of Iowa. She is Editor at Large for High Rise Facilities.