Steve Marcussen, Cushman & Wakefield's executive director, brokerage, says there's more to leasing a building than a walkthrough – you have to be able to explain building operations, too.
Although Steve Marcussen, executive director, brokerage, for Cushman & Wakefield in Los Angeles has been in commercial real estate for more than three decades, he is still awed by high-rises – and the engineering that goes into making them a reality. Marcussen's focus is marketing and leasing, but he takes the time to understand what goes into a tower's design, construction, and operation.
With leasing responsibility for the 73-story Wilshire Grand, a mixed-use hotel and office tower currently under construction in Los Angeles' Financial District, Marcussen thinks it's crucial that he understand what makes the building work before he markets it to potential tenants.
Q: How did you get started in commercial real estate brokerage?
A: I entered as a beginner, and I learned the business from the bottom up. I've always been drawn to big buildings, and was always interested in architecture; I studied finance and real estate at the University of Southern California. I started at a small local brokerage operation on the west side of Los Angeles, just fresh out of college. One day I was in court, trying to evict a small tenant from one of the properties we managed. I was reading an article about a transaction that John C. Cushman III arranged for 80,000 square feet for 15 years. When I read that, I said to myself, "Wow, am I doing the wrong thing? If I want to be a broker, I want to deal with the biggest things possible." For my first assignment at Cushman & Wakefield, I worked on the biggest new construction project in the country at the time: the 2.5-million-square-foot Crocker Center office complex.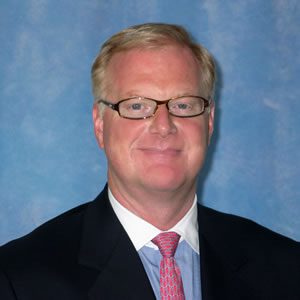 Q: What are some of your biggest career accomplishments?
A: To have John Cushman as a mentor is big. But the best transaction I've ever been involved with was the Boeing Company's world headquarters relocation. It's pretty rare that a Fortune 15 company relocates its headquarters in just 58 days. At first, they didn't tell us which city they wanted to go to. We knew they liked the middle of the country, which narrowed it down to Chicago, Dallas, or Denver. We flew on their Boeing Business Jets to those places with Boeing's senior executives.
We had teams organized in each city and we had to review all the alternatives for immediate availability, soundness of the transaction, whether it was available for purchase, whether it could be delivered in time, etc. After ruling out Dallas and Denver, we focused on one property in Chicago. The day they announced the headquarters relocation, they filed three different flight plans with the FAA so the people monitoring their travel activities didn't know in advance whether they were headed to Chicago, Denver, or Dallas.
Q: What recent challenges have you faced?
A: Central cities were once home to corporate America and their large, consolidated workplaces. Now, workers have all the technology needed to operate without traditional offices. The result has been a changeover from large tenants to smaller tenants, including the capital investments needed to update the workplace for today's tenants. It's necessary to be flexible.
Q: Which building projects are you focused on right now?
A: Wilshire Grand, which is scheduled for completion in early 2017. Turner Construction is going full tilt right now – probably 18 hours a day.
The property is a mixed-use building. The office portion, which is at the bottom, is a completely different structure with 14-foot slab-to-slab height served by different elevators. The high-rise hotel stands 50 stories above the office space. And it's my job to market the mixed-use building to office tenants. To do this, you have to explain the building fundamentals: not only the beautiful architecture, but the advanced fire and life safety technology that exceeds current fire code, as well as the style of construction, which uses a concrete core to support the large windows. Also, an efficient HVAC system served by an underground thermal storage system and fresh air intake and exhaust on each floor is designed to take advantage of the natural west-to-east prevailing winds.
Q: How do people in your role learn work together with facilities management and operations?
A: As a broker, it's very helpful to have the ability to explain building operations to incoming tenants. It's just another way to distinguish one building from the others. If the building and operations staff have been successful, it's very valuable to the brokers to be able to sell that to the tenants. Tenants want the best deal, but they also know they're going to have to live with whoever owns the building. In Los Angeles, that's a big distinction. Some of the very large property owners do a lot of management themselves and set the standard.
Q: What words of wisdom would you share with young professionals starting out in this industry?
A: I learned a lesson early on from John Cushman: If you're a broker, you need to have a diversified group of clients. You need to sell and lease properties, work with industrial and office properties, work for corporations, and work locally with a varied group of clients. The cyclical nature of real estate is absolutely crushing unless you have the ability to be flexible in the kind of business that you do over time.
Leah Grout-Garris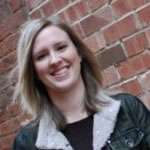 An award winning editor, Leah spent over eight years in senior editorial positions at both BUILDINGS magazine and ARCHI-TECH magazine. Her work has been incorporated into training and educational programs around the country. She is a graduate of University of Iowa. She is Editor at Large for High Rise Facilities.