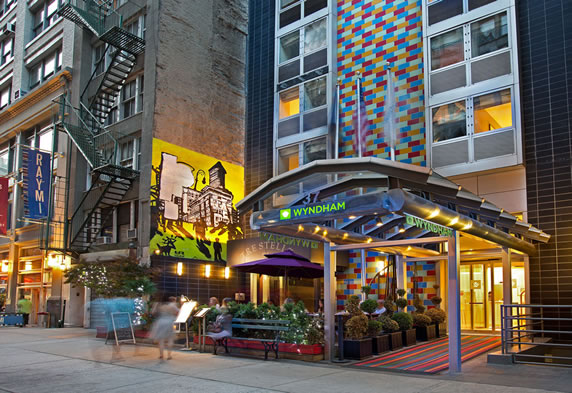 Morris Moinian's Fortuna Realty Group has finalized a transaction to acquire a Wyndham franchised hotel located at 37 West 24th Street in the Flatiron District. The property, acquired at a bankruptcy auction, joins the ranks of the real-estate investment and development company's portfolio of lifestyle hotels including Hotel Hugo, Hotel Indigo Chelsea and The Garden City Hotel.
Represented by Wayne Cook and David Glanz of law firm Windels Marx, LLP and lender U.S. Trust, Bank of America, Fortuna inked the $60 million deal for the 17-story property, which was placed into contract at an auction on December 15, 2015.
Fortuna successfully navigated the cumbersome bankruptcy sales process to ultimately purchase the underperforming property significantly below market value on a replacement cost and per key basis. The purchase yields a strongly cash flowing asset to Fortuna Realty Group's portfolio with significant near term upside potential. Fortuna plans to convert the 124-key hotel—which was built in 2008—into a high-end boutique hotel, bringing a new lifestyle focus to the Flatiron District neighborhood.
The hotel is situated on a prime block directly off Fifth Avenue and around the corner from Mario Batali's acclaimed Italian marketplace Eataly and Madison Square Park, as well as Steven Witkoff's 10 Madison Square West. The hotel's neighborhood has emerged as a location of choice for New York's growing TAMI (technology, advertising, marketing and information technology) sector and is a hub for boutique hotels, chef-driven restaurants, nightclubs and high-end condominium developments.
Image courtesy Wyndham Garden Hotel Manhattan