Starting out as a property manager (and now serving as JLL's managing director of integrated facility management), Chris Pesek made a rewarding career out of facilities management – and knows the next generation can, too.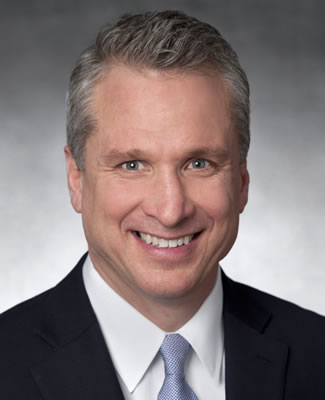 Chris Pesek is dedicated to making sure the next generation of workers considers facilities management as a viable career option. Like many other industry professionals, Pesek fell into facilities management – and discovered it was a perfect fit for him. He currently serves as JLL's director of integrated facility management.
To share his passion and spread the word about careers in facilities management, Pesek teaches young engineers and STEM students about industry opportunities. In fact, he helped JLL lead a survey of recent college graduates, which indicated that only 43 percent of Millennials have heard of facilities management (and less than one percent of college graduates plan to pursue it as a career).
He believes that the next generation will view facilities management as a satisfying career path – as long as they understand what it entails.
Q: How did you get started in facilities operations and management?
A: I worked for a builder near Chicago who owned commercial office and retail space. After that, I worked for a progressive, entrepreneurial residential management company in the Chicago suburbs that managed more than 30,000 residences. To handle this number, the company built its own work order system and developed its own standards. They ran a very tight operational ship, and encouraged us all to develop our skills and focus on quality assurance. In 2002, I was in the Manager's Program at Northwestern University's J.L. Kellogg Graduate School of Management, and I met the CFO for one of JLL's businesses. At the time, they were bidding on managing Motorola's real estate. I ended up joining that team in March 2002. My first assignment was managing a facilities management team for Motorola, which later broadened into facilities and engineering. By the end of that assignment, I had added on a project management team in Texas. In 2005, I moved to Louisville, KY, to handle facilities and project management for two clients. In 2007, I moved my family to Minneapolis to manage a JLL team that oversaw transactions and project management – and ultimately facilities engineering and supply chain – for UnitedHealth Group. I came into my current role as managing director of JLL's integrated facilities management business in 2012.
Q: What are some of your biggest career accomplishments so far?
A: When I was working on the UnitedHealth Group account in Minneapolis from 2007 to 2012, I learned how demanding the healthcare industry can be. This market deals with dynamic growth, regulatory issues, and thin margins. Our client wanted to be the best, and also wanted the best out of us. He challenged us to operate within a very fact-based environment. Whether we were discussing financial efficiency, operational efficiency, capability, or capacity, we needed to have numbers (and industry metrics, when we could find them) to support our work. He treated his business like the Olympics, and always wanted to compete at the highest level. To allow UnitedHealth Group to be as informed as possible in their decision-making, we developed a proprietary database that tracked facts and measurements for every building in the portfolio. I've been away from that account for two years now, but the database we created is still running strong. I'm working on building that same level of data and analytics for JLL so all of our clients can benefit from it.
Q: What advice do you have for property management professionals based on lessons you've learned?
A: It's always a fine line between how involved you should be and when you should pass things along to someone else to handle. That was a lesson I learned early in my career: the difference between execution and leadership. You have to be able to train and recruit people into your organization, and then help them develop and stretch their own capabilities so they can take over and free you up to help direct the team, delivering on a larger agenda. What got you to this point today isn't what is going to get you to the next step.
Q: What words of wisdom would you share with young professionals starting out in this industry?
A: I have two formal mentees and one informal advocate who I meet with once a month. When I meet with my mentees, I encourage them to think about mastering the role they're in today while also growing at the same time. It's important to understand that part of your job is heads-down delivery on what's most important for your clients. But the other part is alignment with the big picture by getting involved in initiatives outside of your account, or working in a group that offers a variety of other practices. We're in a people business, so it's all about building the network that will enable our clients to find the best solutions in an efficient way. We're not expected to answer every single question we're asked, but we are expected to find the answers. By contributing to bigger things beyond your specific role, you can learn more about your unique skill sets. You learn what you might be good at or what you might enjoy even more, and that might lead to your next role. We now see careers not as ladders, but instead as a matrix or a web. It doesn't have to go straight up – it can also go to the right or the left.
Q: What is the tallest building you've managed?
A: JLL manages space in lots of very tall buildings, including the 51-story One Bryant Park and the 102-story Empire State Building in New York City. The energy-efficiency improvements to the Empire State Building continue to make headlines, and one of the tenants (Skanska USA) has saved half a million dollars on energy costs alone over the life of their lease. Those two towers in particular have unique challenges not only because of their infrastructure, but also because of ordinances and access. New York City happens to be very tricky in terms of getting to the site and putting your tools up close to the building to accomplish tasks. The taller the building, the more equipment nuances there are. But that's one thing I love about this industry: the dynamics taking place every day with the equipment that heats and cools and keeps these facilities dry. This technology keeps changing, and it makes for a very enriching learning experience that offers opportunity for additional specialization and knowledge.
Q: In your decades of experience, how have you seen the industry change? And what do you see for the future?
A: Facilities management is moving from a cost center to a value center. Every time we can refer to financial data, we gain more credibility and relevance in the CFO's or CEO's world. In the past, facilities management was about making sure the building was reliable, efficient, safe, healthy, and productive. More and more, building operations is about all of the things I just mentioned, but also about performance and productivity consistency, predictability of the cash flow of the asset, and how it fits into the corporation's overarching business strategy. Our clients are building a product or selling a service, and when we can help them collaborate and work efficiently inside their four walls, it ultimately more value for that company and provides a return like any other investment. As a result, we're constantly pushing the dynamics of how workspaces look and function. We're looking at how we support the integration of technology into the workspace and use it to enable productivity. For example, our clients now want to be able to assemble in a conference room along with a three-foot touchscreen on the wall that they can interact with and use to have a dynamic conversation. In the near future, the successful facilities management companies will build relevance and competitiveness in our space by adopting the right smart building technologies, making headway into integrating systems and using more AI (artificial intelligence) capabilities and efficiencies – all while proving that they can enhance the employee experience.
Leah Grout Garris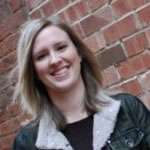 An award winning editor, Leah spent over eight years in senior editorial positions at both BUILDINGS magazine and ARCHI-TECH magazine. Her work has been incorporated into training and educational programs around the country. She is a graduate of University of Iowa. She is Editor at Large for High Rise Facilities.