"There is no manual that says, 'Read this, and you'll be a successful property manager.' You learn through experiences and trial and error," says Kurt Wilczek, general manager at Zeller Realty Group in Minneapolis. With 13 years of industry experience, he is focused on helping his team members become the best property managers they can be.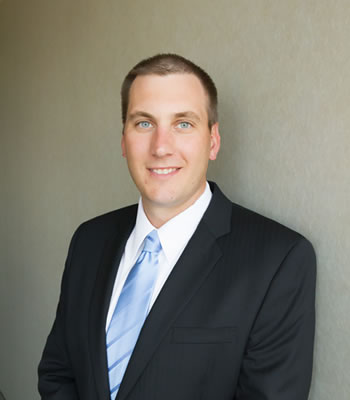 "I take pride in mentoring and sharing my life experiences," says Wilczek. "I've had several experiences within a fairly short career so far. I share a lot of stories about things I've been through. Hopefully, this helps my staff and team learn to make good decisions on a daily basis."
Here are just a few of Wilczek's stories…

Q: How did you get started in property management?
A: I went to school at St. Cloud State University in Minnesota, which offers real estate and finance majors through its Department of Finance, Insurance, and Real Estate. I had so many interests: I grew up on a small farm, I worked many different jobs growing up, I can build computers, I've flipped houses … as a result, I had a hard time picking my major. The many different aspects from A to Z that commercial real estate offers can't be found just anywhere. I met some St. Cloud State real estate alumni midway through college; I found a mentor, learned what it was all about, and focused on that during my last two years of college.
Zeller Realty Group, which is very active with BOMA Minneapolis and the St. Cloud State real estate students, was looking for property managers, and offered me a job right out of college. I was able to get my RPA through BOMA and my CPM through IREM. I spent two years with Zeller and then transitioned to a few different firms. But I missed the Zeller Realty Group culture and leadership style, so I returned in 2008. We were named as one of the Top 100 Places to Work in the Minnesota Business Journallast year. I recently got back into downtown Minneapolis real estate when we acquired Fifth Street Towers in May 2012. So far, I've managed four different high-rises in downtown Minneapolis in my career of 13 years.

Q: Tell me about the tallest building you've managed so far.
A: The project I'm currently involved with – Fifth Street Towers – is more than 1 million square feet. It consists of two different towers that total 61 stories. When we first took over the facility in 2012, there were code issues, HVAC issues that needed to be resolved immediately, water infiltration in the parking garage … the biggest challenge was getting these things corrected as quickly as possible during the transition. It was truly an awesome experience; it helped us make a great impression on the tenants when they saw how fast we moved to correct these issues and improve and restore the building. We've also invested in artwork restoration throughout the building. As a company, we like to showcase public artwork in our buildings; at 5thStreet Towers, we restored with a lot of pieces hadn't been touched since they were installed 20 years ago.

Q: What are some of your biggest career accomplishments?
A: Soon after we purchased Fifth Street Towers, we were approached by Navy Seal Team 6. They wanted to train on top of our buildings because of the unusual rooftops. So we worked out an agreement with the Navy Seals and got to meet them all. They came over with their helicopters, and Navy Seals were hanging off the side. They hovered above our rooftops and conducted exercises; they did approximately 40 flights over our towers. That was a lot of fun, and it was also challenging to work with the government and reach an understanding about what exactly the Navy Seals would be doing on our $150 million asset.
I'm also proud of a multi-million-dollar renovation and repositioning of Wells Fargo Plaza in Bloomington, MN, that was recognized as a BOMA TOBY award winner in the Renovated Building Category last year. It was a dramatic makeover, including the building exterior, paint, rooftop elements, lighting, a complete gut of common areas, etc. We're doing nearly the same thing with Fifth Street Towers to restore it to its Class A status.
What I'm most proud of is the acquisition of Fifth Street Towers. Zeller Realty Group paid $1 more than the debt on the building and took over the property with no due diligence period. I led the property management team and worked with 15 staff members; we had to recreate accounting software and create a budget, and get all of that done in the first 30 days. We were successful, and had rent statements out in a seamless transition.
Q: In your decades of experience, how have you seen the industry change?
A: I think the use of technology has really picked up in this industry. Coming into the real estate field 13 years ago and managing a building right out of college, I was really surprised at how little technology was being used. But we've caught up; I see a lot more building automation, software systems, energy management systems, and work order systems. Ten years ago, people were answering the phone, writing down a work order, and literally handing it to an engineer to go out and take care of a task. Now we've got iPhones; our response times are five or 10 minutes to correct an issue. That wasn't possible 10 years ago.
Q: What advice do you have for property management professionals based on lessons you've learned?
A: Work hard and stay focused. Demonstrate commitment to your projects, your tenants, and ultimately your company. I love technology and the efficiencies it creates, but I remind myself every day: Don't forget to pick up the phone to call your tenants. Go visit them and take them to lunch; this business is still a personal business, and I see too many people who send e-mails when they could be picking up the phone. We've all been guilty of that because everything moves at a faster pace nowadays, but it's important to maintain that interaction.
Q: What does the future hold for the industry?
A: Customer service will always at the forefront. Information response and transparency will continue to be even more apparent; the blessing with these work order systems and tools is their transparency, but it also means that you need to be quick to respond. Sometimes, if you don't respond within five or 10 minutes, the tenant picks up the phone because he or she is used to a fast response. It's becoming more demanding than it was even five or 10 years ago. Expectations are higher; tenants need to know now won't wait for you to get back to them.
Zeller Realty Group's Fifth Street Towers is a LEED Gold, Energy Star certified, two-tower Class A office complex in downtown Minneapolis, Minnesota. Fifth Street Towers I was completed in 1987 and is 356 ft tall and has 26 floors. Fifth Street Towers II was completed in 1988 and is 504 ft tall and has 36 floors. In early 2012 the property was purchased in a joint venture between Zeller Realty Group and Invesco Real Estate. Since then, the property has been reenergized with numerous upgrades to the common areas and facility operations.

The towers are connected at the base by a graceful atrium lobby with multiple skyway access points, linking the property to all the attractions and conveniences of Minneapolis' central business district. A major upcoming change for Fifth Street Towers will involve future neighbor Nicollet Residences connecting via skyway to further open up access to the rest of downtown. Each tower exhibits distinctive architectural features, including a horizontal glass and aggregate panel wall and iconic glowing green rings outlining the summits of the two towers. The exterior plaza features granite tiling adorned with original art sculptures and expanses of sustainable perennial landscaping.

Photo credit: Alexius Horatius
Leah Grout Garris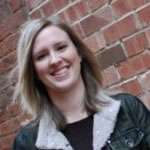 An award winning editor, Leah spent over eight years in senior editorial positions at both BUILDINGS magazine and ARCHI-TECH magazine. Her work has been incorporated into training and educational programs around the country. She is a graduate of University of Iowa. She is Editor at Large for High Rise Facilities.