Unlike many facilities professionals, Greg Pell didn't venture into commercial real estate management with previous experience, or by climbing the ranks. An industry leader took a chance on him, and Pell excelled in his very first role as property manager.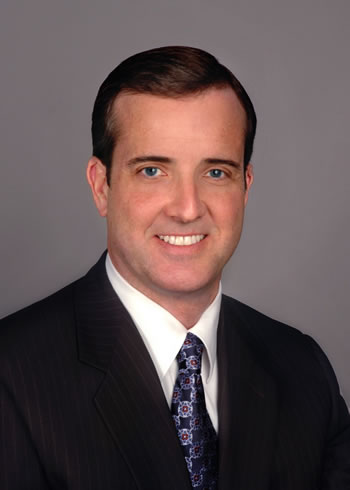 Paying it forward as his career developed, Pell now enjoys identifying potential in young industry professionals and working with them to develop their skills. "I grew up in this industry," says Pell. "And now I'm seeing younger professionals grow up in this industry themselves, becoming very successful professional managers."
Q: How did you get started in property management?
A: I started in the commercial real estate industry in 1988. There was quite an influx of folks coming out of college or starting their careers who ventured into commercial management. 1983 marked the tail end of the largest development cycle Houston has ever experienced, so there was a tremendous demand for people to learn this business. I saw that as an opportunity, and jumped in as a property manager initially managing a portfolio for Nations Bank (the Bank of America predecessor). I then moved on to become a senior manager; for the past 16 years, I've managed commercial property management departments, doing so for Lincoln Property Company and Stream Realty.
Q: Starting out as a property manager with no experience, how did you learn about the industry?
A: I was hired by a strong industry leader. Because I had no exposure to commercial real estate, he worked very closely with me. I have also been very active with IREM and BOMA from the start of my career. I became active, leading various committees, and also became a member of both boards. That's really led me to networking and meeting a lot of people, forming valuable industry relationships. Though we manage properties, this is very much a people business in many important ways.
Q: Tell me about the tallest building you've managed.
A: I was involved with overseeing the property management team for Wells Fargo Plaza – our client was MetLife – from 2003 to 2007. It's a 72-story building in downtown Houston – the tallest in terms of the number of stories and the second tallest in terms of overall height in Houston. Within 12 months, we were tasked with giving the building a fresh set of eyes through a complete re-staffing program. There was a manager in our group who hadn't had any real super-high-rise experience, but I could see his capability and aptitude, so we transitioned him there in 2003. He's still there today, and has one of the best reputations for managing high-rise office buildings in Houston's downtown.
Q: What challenges is the high-rise industry facing right now?
A: The greatest challenges are the expectations of today's occupants and investors of real estate. Both put more demands on our services than ever before. Our occupants expect us to be an extension of their real estate/facilities department, and our clients expect us to be an integral extension of their asset management. This puts more pressure on service providers like Stream Realty to attract the best and brightest, and to organize and support our property teams so that they are extremely nimble and always positioned to meet the expectations of our occupants and clients. Strategically partnering with our occupants and clients to understand their needs is more critical than ever before.
Q: What are some of your biggest career accomplishments?
A: I'm proud of being involved in the career development of so many young people who have come up through the industry in my groups, and are now successful professionals. I'm also proud of the enduring relationships I've formed over 20 years with a number of clients. Many of them have transitioned with me as my career has advanced, and I consider them valued clients today.
Q: What advice do you have for property management professionals based on lessons you've learned?
A: You really do get out of this industry what you put into it. If you are disciplined, have a strong work ethic, and show a commitment to your craft, there's no reason why you won't elevate in this industry. You can start off at one place, and if you don't cheat the process, you advance on a well defined career path because that's the way the industry's set up.
Hone your financial skills. More and more, this industry is challenging managers to be financial managers, cash flow managers, and even more than brick-and-mortar "property managers."
Finally, whenever I interview recent college graduates, I tell them that, if they have a good general business foundation, they can pluck applicable information they learned from almost every business course from accounting to risk management. That's the best way I know to describe what this business is like to recent college graduates with no industry perspective.
Q: In your decades of experience, how have you seen the industry change?
A: Houston has an expanding economy, being the land of opportunity in so many facets of commercial real estate. Many companies that aren't in Houston today are maneuvering to enter it in the near future, so I anticipate more participants entering Houston and going after an expanding pie. We're experiencing a tremendous development cycle. There are so many new projects on the design table today that will break ground six months from now. This development cycle is only eclipsed by the late '70s and early '80s cycle occurring over 30 years ago. Taking what's been delivered the past two years with what will be completed over the next three years, Houston's office building landscape is going to change substantially. With such an influx of new projects, all kinds of great opportunities are being created. The tide is definitely rising for all boats!