When Steve Hoselton started in his role at Roosevelt University in Chicago eight years ago, he wouldn't have been able to predict what the future had in store for him. As the university's associate vice president of campus planning and operations, he has experienced several "once-in-a-career" opportunities, as he describes them.
Not only did Hoselton manage the recent construction of the second-tallest university building in the country, but he also modernized one of the campus' oldest buildings – the Auditorium Building – at the same time. When it was first built, electric lights were still considered exotic due to the challenges of transmitting electricity, but the Auditorium Building was one of the first facilities built with electric lighting, air-conditioning, and fireproofing throughout the entire structure.
Q: How did you get your start in facilities management?
A: At the University of Wisconsin-Madison, I was in the Air Force ROTC program. Upon graduation, the Air Force assigned me into an engineering squadron in Oklahoma. That's where I started facility management, and I fell in love with it. I left facility maintenance and went to a different job in the semiconductor industry, but I came back into facility maintenance as a director of operations for a janitorial company in 1999. At that particular company, I was in charge of a high school. Based on my experiences, I then came to Roosevelt University in 2006. I've been with Roosevelt University for eight years, and serve as the associate vice president of campus planning and operations.
Q: What are some of your biggest career accomplishments so far?
A: The completion of our 32-story Wabash Building in 2012. How many times in your career do you build a $120 million high-rise building? Known as a "vertical campus," the first five floors are dedicated to student services and student life activities. Floors six through 13 house state-of-the-art classrooms, offices, and labs. Floors 14 through 31 offer living space for students.
Attached to this high-rise is the 10-story Auditorium Building, which has an 18-story tower. Back in 1890, when it was built, it was the tallest building in Chicago. It was also the nation's first mixed-use building.
When we were trying to figure out what kind of high-rise building we were going to construct, we knew we needed to blend the new high-rise with the old building. You have to respect both. Because the Auditorium Building's main air-conditioning system and boilers were in the basement of the building that was torn down on the Wabash site, we had the opportunity to modernize it when we built the Wabash Building. We were able to switch from steam heat to hot water, which was a huge change.
I'm really proud of the Auditorium Building because we made dramatic progress in restoring it. After the Auditorium Building was built, the contractors mixed the extra mosaic tile together into 55-gallon drums and put them in the basement. They've been sitting there for 125 years. No one had taken the time and effort to sort the tile so it could be used for patchwork and maintenance work. So, one summer, we sorted all the tile. It was a dirty, messy job and took a lot of time, but now we can use the original tile to make repairs and replacements.
The Wabash Building is a great accomplishment, but bringing back the old, historic significance and landmark status of the Auditorium Building was a great experience as well.
Q: What types of operational challenges have the Wabash Building presented to you and your team?
A: Because the building is connected in several locations to our Auditorium Building, we knew we were going to get a stack effect. When outside temperatures are under 10 degrees or over 80 degrees, our engineering team closely monitors and adjusts the building automation system. We literally have to lock in some of the controls, which effectively shuts off our building automation system; it becomes manual as opposed to automatic. When that happens, it's a lot less efficient. You're basically throwing this great modern technology out the window, but that's the only way we are able to control the stack effect.
Q: What do you enjoy most about your role?
A: It gives me the chance to make a difference. Roosevelt University really looks at facility management as a significant player for the university. Sometimes people come to our campus and judge the university based on the look and feel of the buildings. They don't always have a chance to go to classes or talk to the professors, but they can walk through the hallways and form their opinions based on the building alone. How we do our job can really influence how others view the university.
Q: What valuable lessons have you learned over the years?
A: Just starting out, I thought I had to know everything – that I had to be an expert in every part of facility management. But that is so incorrect. Thankfully, throughout my entire career, I have found experts who have been more than happy to share their knowledge in every facility department I've worked in. In fact, they really appreciated just even being asked for their opinions. You don't have to know everything, and you don't have to do everything yourself. Utilize the experts around you to come up with the best plan.
When I was in the Air Force, for example, I was put in charge of a portion of Tinker Air Force Base. But I was right out of college; all I had was the rank, but I had no knowledge. The Air Force in its wisdom surrounded me with some fantastic people. My very first HVAC supervisor was a civilian named Grady Ulm. He took me under his wing and showed me how to get things done without stepping on people's toes. He showed me how to be successful in facility maintenance. I owe him so much for just showing me the right way to do things.
Q: What words of wisdom do you have for young professionals who are starting out in this industry?
A: You have to become a well-rounded management professional, not just a facility management professional. You need to know budget management, understand contract language and liabilities, properly manage your team – and all of that is in addition to taking care of your facilities. In order to be successful, you need to have both skills: being a management professional and being a facility management professional.
Q: How have you seen facilities management change over the years?
A: Facility maintenance is no longer a department off to the side that spends a lot of money. It is now a strategic partner in the success of the organization. A good facility manager and his/her team can show an organization how valuable they are. They can actually create their own seat at the table. We're becoming an organization's strategic partners. We can help everyone figure out how to leverage this huge investment. When you're about to spend $120 million in facilities, it better have a return. It can't be just a cost, but should be a contributing factor to the organization's success.
Leah Grout-Garris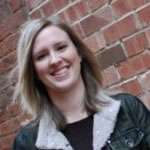 An award winning editor, Leah spent over eight years in senior editorial positions at both BUILDINGS magazine and ARCHI-TECH magazine. Her work has been incorporated into training and educational programs around the country. She is a graduate of University of Iowa. She is Editor at Large for High Rise Facilities.