Dennis Sherry, regional director of management services at Newmark Grubb Knight Frank, explains why the property management lessons he learned two decades ago still affect his decision-making today.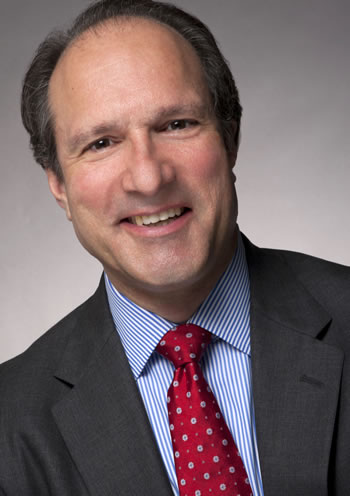 Property management isn't just about a building – it's about people, too. That's the lesson Dennis Sherry, regional director of management services at Newmark Grubb Knight Frank, learned early on and helped propel his career in property management.
"Early on in my career, I encountered the staff at one of my properties eating and changing in rundown locker rooms in the basement. These were the people who made that building run, and kept it safe and clean. It wasn't right, so I had the room spiffed up and brought new furniture in," he said. "Running a Class-A tower must reflect a certain level of pride from the front of the house to the back of the house."
After the changes, the building's staff knew that Sherry not only got business done, but also respected the people who worked for him. "Earning that trust meant we didn't work within specific silos separate from one another. Instead, we worked in an integrative way, looking out for each other," said Sherry, who still carries this lesson with him more than 20 years later.
Q: How did you get started in property management?
A: It wasn't a straight line. For 10 years out of college, I worked in accounting, financial reporting, auditing, and taxation. I eventually joined Insignia/ESG and worked in an accounting and support function for a new client whose property management office wasn't functioning at its best. I was assigned to straighten things up administratively with payments to vendors; before I knew it, I was given the opportunity to become an assistant real estate manager at Sony's 600,000-square-foot headquarters at 550 Madison Avenue in 1995. While I liked accounting, property management was hands-on and required skills I used and enjoyed outside the office, such as electrical, plumbing, and home improvement. It seemed like a better fit; 20 years later, I am a regional director at Newmark Grubb Knight Frank.
Q: Talk about the tallest building you've managed.
A: The tallest building I've worked at is the 42-story 1585 Broadway. The office tower, which houses Morgan Stanley and Proskauer Rose LLP, has approximately 6,000 employees. We had a staff of close to 100 people running the building. It's an investment bank location, which is a fast-paced environment with critical systems like UPS and EPS systems. In these situations, as a property management professional, you have to think proactively rather than reactively because you can't have any electrical system interruptions. Ten to 30 seconds of downtime for a trading firm can means millions of lost dollars. You have to be on top of your game, running preventative maintenance programs and critical system testing throughout the year. You can't be caught with your heels on the ground. It's challenging, but very interesting and stimulating work.
Q: What are some of your biggest career accomplishments?
A: I'm proud of being part of the team that was awarded BOMA's TOBY Award on two different properties: 1585 Broadway and 10 Hanover Square. In 2011, I was awarded "Portfolio Manager of the Year" from the Real Estate Board of New York (REBNY) for my part in pitching and signing on new clients such as American Realty Capital, Savanna, and Lincoln Properties.
Most recently, I was honored as Real Estate Professional of the Year by The Torch Foundation in March. I helped this not-for-profit organization, which provides financial assistance to sick/disabled children and their families, raise $160,000 on its Monte Carlo Night at the Grand Hyatt Hotel. It was a real honor.
Last, I'm very proud of my work at Sony at the start of my career, which positioned me for success. It was basically multiple assignments under one roof because the property included a public plaza, a retail component, a museum, a recording studio, and office space. Each piece had its own specific needs and helped me gain much-needed experience for a successful career.
Q: What advice do you have for property management professionals based on lessons you've learned?
A: Work on a variety of properties and asset types early on in your career. Continue your education by reading and networking as much as possible, and attaining a professional designation. Property management is very hands-on, so be willing to get involved in the day-to-day and understand a building and its systems to a very detailed, technical degree. Have a keen interest in what goes on around your property. Last, but definitely not least, create a team environment by aligning your security, engineering, and cleaning folks. Engage them, let them know you have their backs, and they will have yours. You're all in it together.
Q: In your decades of experience, how have you seen the industry change?
A: Twenty years ago, property management was given away and underwritten by leasing. Today, it is respected like any other legitimate service line, and works to complement the fuller service offerings, such as investment sales, valuation, and leasing. Both inside the company and outside, we're seen as adding value to the building. When it comes to the building's infrastructure, we now implement more predictive and preventative maintenance processes. On the service side, from security and cleaning to other outside contractors, there has been standardization of best practices across markets, both nationally and globally. All this ensures that the lifecycle of a building doesn't fall behind in terms of technology and infrastructure.
Q: What does the future hold for the industry?
A: I think the next generation will involve true interoperability of information among systems and how buildings function. Smart buildings will continue to drive a greater service delivery, but will also allow firms to be more analytical with that data and use it to decide how to best operate properties with a mix of tenants. I also think the industry learned important lessons from Hurricane Sandy in terms of vulnerability, resiliency, and sustainability. More laws and requirements will be enacted that owners and managers will need to adapt to. The property manager used to be the single point of contact for owners; today, it is the property manager, along with a host of subject-matter experts, who drive the overall process. Partnerships will become even more relevant for the betterment of the property.
Leah Grout Garris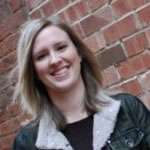 An award winning editor, Leah spent over eight years in senior editorial positions at both BUILDINGS magazine and ARCHI-TECH magazine. Her work has been incorporated into training and educational programs around the country. She is a graduate of University of Iowa. She is Editor at Large for High Rise Facilities.