Andre Wiggins, general manager for the Richard J Daley Center in Chicago, helps this famous tower stand out as a leader in performance and efficiency.
The City of Chicago looks to the 30-story Richard J. Daley Center as an example of what can be done to improve performance in existing facilities. And Andre Wiggins, general manager for the Richard J. Daley Center in Chicago, has risen to that challenge.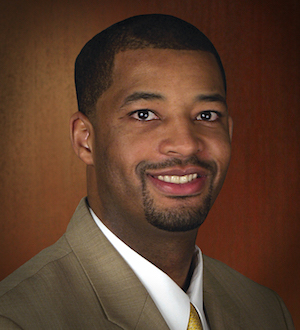 Wiggins has worked hard to prove himself as a successful facilities professional. And as a result of his team's efforts, the Richard J. Daley Center has achieved LEED Silver certification, reduced water consumption by more than 60% per year since 2007, and raised its Energy Star score to 82 in under five years.
Q: How did you get your start in facilities management?
A: I graduated from Chicago State University in 2002 with a degree in accounting, and my father was working with a developer at the time. The Monday following graduation, he was able to get me a position as an accountant for that developer. I was doing accounting for a 200-unit studio apartment complex in Lincoln Park, which is how I got my start in real estate. I joined the Richard Daley Center in 2007, but left in 2014. I soon came back in December 2014.
In my first stint here, I was assistant general manager. But I received an offer from Lincoln Property Company to manage a building directly across the street, coincidentally. At that time, I didn't have the opportunity within MB Real Estate to show that I could run my own building, but I got the opportunity with Lincoln Property Company.
The building I was working for then went up for sale, so I reached back out to MB Real Estate. They had gained enough confidence in me to see that I could run my own building, and they brought me back over to the Daley Center as the general manager.
Q: What are some of your biggest career accomplishments so far?
A: As a City of Chicago Landmark, there are restrictions on energy-efficiency changes that may impact the building's look. But we were able to work with an energy services company (ESCO) on an energy performance contract. This helped secure third-party funding for energy- and water-efficiency projects. We spent close to $10 million on lighting, HVAC, and elevator upgrades. These projects are saving the building close to $500,000 per year, and we're using those savings to pay back the loan we used to finance those projects.
I'm also proud of the fact that I was able to rejoin MB Real Estate at the Daley Center with the opportunity to manage the entire facility.
Q: What do you enjoy most about your role?
A: That we're not a leasing-driven building; we're more of a facility for municipalities. We have the opportunity to spearhead different projects for the Chicago market. We were one of the first buildings in Chicago to do energy performance contracting projects, and now the city has implemented these programs at other facilities throughout Chicago. Being a building that the city looks to as an example, we have the opportunity to do different projects that most private-sector owners wouldn't be interested in due to cost.
We're trying to make sure the Daley Center stands out as a facility that leads when it comes to building efficiency.
Q: What words of wisdom do you have for young professionals who are starting out in this industry?
A: Make sure you get your broker's license. The Illinois Department of Financial and Professional Regulation is really starting to crack down on management companies and property managers to make sure they have that certification. I would also recommend BOMA's RPA designation, which is pretty beneficial to young managers starting out in the industry.
Also, try to establish some type of accounting background. If you're a manager who doesn't really have that background, it's good to rely on your accounting staff – but you also want to be able to fully understand what's going on with the accounting. You don't want to rely on them to a fault, so to speak. Understanding how the numbers look can help give you an overall view of how your building is working.
Q: What valuable lessons have you learned over the years?
A: I didn't do a lot of networking within the industry when I was younger; I didn't have time to attend those late-night events. But I think those opportunities would have been beneficial to my progression in the industry if I had gotten myself out there earlier and met a lot more people.
I've also learned that keeping your chief engineer close to your hip can be very valuable. If an invoice comes across your desk, and you're not sure what the invoice entails, call him up. Go down there and ask him to walk you through this piece of equipment. If you develop a good understanding of how your building operates, it will improve the relationship with your engineer. You'll be able to work together to address to different inquiries from tenants and contractors.
Q: What's the tallest building you've been involved with, and what unique challenges did it pose?
A: The 30-story, 1.5 million-square-foot Daley Center is the tallest building I've been involved with. We're actually one of the tallest 30-story building in the country. We have 12-foot ceilings throughout the entire building; from deck to deck is 18 feet. If you were up in our ceiling right now, you'd be able to walk around. But this also means we have a higher volume of space to condition in the building. When you compare us to other 30-story buildings, we may not come across as operating as efficiently, but it's due to the increased volume of space that we have to condition. The building has an Energy Star rating of 82; if we were your typical 30-story building, it'd probably be a lot higher than that.
The other unique issue we face here is the number of visitors we have per day. We conducted a survey a few years ago, and had people come in to do an occupancy count. We had people at all of the entrances counting numbers of people in and out of the building. We came in at approximately 25,000 to 30,000 people per day. This equates to a lot of turning of revolving doors, opening and closing of manual doors, and a lot of lost heat or cooling, depending on the season.
Q: What do you anticipate for the future of the property management industry?
A: I think it may become a little harder for us to control our own fate. Capital is becoming more readily available, and the economy is getting better. We may start to see more real estate turnover and increases in sale prices. Foreign investors are buying properties and then selling them within five years or so; that turnover of real estate is stressful, and impactful on the jobs of property managers.
When a property sells, you're never certain if the new owner has a relationship with a different management company. Our goal is always to improve performance – but the better you and your building perform, the more the value of the asset increases. This could ultimately decrease the hold time for the owner.
Finding a way to protect ourselves from these situations is something that may need to happen in the future.
Leah Grout-Garris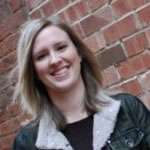 An award winning editor, Leah spent over eight years in senior editorial positions at both BUILDINGS magazine and ARCHI-TECH magazine. Her work has been incorporated into training and educational programs around the country. She is a graduate of University of Iowa. She is Editor at Large for High Rise Facilities.