Brandon Shorter, general engineering manager for Hines, has been in the commercial real estate industry for nearly two decades – except for a six-month hiatus when he thought he wanted to try something new. Once he was gone, however, Shorter realized that there was no career he'd rather be doing.
He returned to facilities management not only because of his love of facilities engineering, but also because he wanted to offer younger professionals the same experiences that his mentors had given to him as he came up through the ranks.
Q: How did you get started in the facilities management industry?
A: I remember talking with my Uncle David one evening about what he did for a living. He worked for Trammell Crow Company as a chief engineer, and it all sounded pretty cool to me. I asked him, "How can I do what you do?" He was able to line up an interview with one of his counterparts, Bill Stevens, at Trammell Crow, which went very well – until I was asked if I knew anything about 277 volts. I said I didn't know anything about it, thinking I had really bombed the interview. But Bill gave me an opportunity anyway, and I can still remember telling my girlfriend (now my wife) that I wasn't going to ruin this chance. I began my career with Trammell Crow Company on July 1, 1998.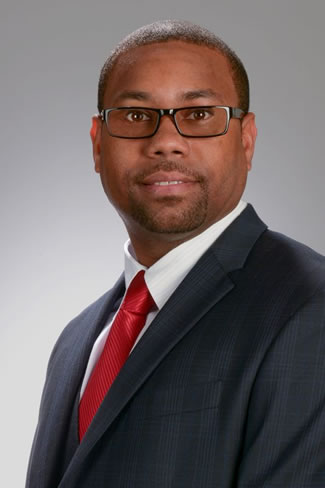 From there, I held positions with Transwestern, RWMG Property Management, and PM Realty Group. My current title is general engineering manager with Hines; I've worked with Hines since 2012. I oversee One Victory Park, which is a Class-A, 19-story, 436,000-square-foot office tower located in the uptown market of Dallas-Fort Worth. Not only do I provide engineering oversight, but I also provide oversight for all of our third-party assets. In total, I'm responsible for 1.35 million square feet.
Q: What are some of your biggest career accomplishments so far?
A: My biggest personal accomplishment was obtaining my BOMI SMA designation. My wife and I were young at the time; we had full-time jobs, we had a two-year-old son, and we had one on the way. I was working 60 to 65 hours a week while learning how to juggle being a young dad, but that designation was worth the extra effort.
From a career standpoint, my biggest career success has been working through a $15 million repositioning project at Two Turtle Creek in Dallas. The project team in my office oversaw a 1,525-unit window replacement. The project also included the renovation of all common area restrooms, installation of automatic sprinkler systems throughout the building, and the addition of about 9,000 square feet of net rentable office space. We were able to capture part of the parking garage that extended the structure outward about six feet, giving the building a very modern look that demanded higher rental rates.
The window replacement is what we feared the most. Our building was 85-percent occupied, so we had a furniture company that "lived" with us for about six months while we completed the project. We'd have the furniture group come in at 4pm or 5pm to clear furniture out of the way and create a path. At night, we'd cut a section of windowsills out so we could remove the existing window panes. The next day, we'd have the crew set up, take out the old glass, and install the new glass. Then we'd come back in to rebuild the sills and get the furniture back in place the following day. We displaced our tenants for only two-and-a-half days throughout this entire process.
Q: What do you enjoy most about your role?
A: I left the industry in 2011 to work for an HVAC vendor. After three or four months, I knew I had to return to what I was doing. One reason I came back was to return what so many mentors had given to me. I remember entering this industry as a pup, and guys were always taking me around, writing calculations on the board, and sharing their knowledge. I knew I had to give this experience to the people coming in after me. Giving to the younger generation what has been given to me is probably my biggest joy.
I also enjoy serving our clients: Coming to work every day and helping a tenant work through an issue, helping a tenant manage a project they're getting ready to start, or walking through tenant spaces to ask if there is anything I can do for them.
I love the challenge of buildings and how they have evolved over the past 20 to 25 years. I've had some great opportunities with older buildings, buildings built in the '90s, and now I'm working in a LEED Silver building built in 2008 that is absolutely amazing.
Q: Have you made a valuable mistake that resulted in an important lesson learned?
A: I wouldn't be in the position I am today if I hadn't made several mistakes throughout my years – that's what makes good engineers good. Be willing to take risks, even if they may not work out. I remember working for Trammell Crow Company in 2002, and an opportunity came for me to run my own building with a significant increase in pay. And I soon realized that it's easy to be great when you have good leadership around you. After taking on this new role, I discovered I wasn't really ready for it. I called my boss and said, "This has been a great opportunity. I want to remain here, but I don't think I'm ready yet to take on the challenge of being a lead engineer at a property by myself." I was serving as not only the engineer, but also the guy who walks spaces with the janitorial team and points out the cobwebs in the corner, as well as the person who could get on the phone and talk to a tenant about a pest control issue in their suite. I quickly realized I wasn't ready, and learned that you have to weigh your opportunities against how it affects your career long-term, as well as your family and other team members.
Q: Tell me about the tallest building you've been involved with, and what unique challenges it posed.
A: Prior to coming to One Victory Park, I started with Hines at Chase Tower Dallas. It's a 55-story office tower in the central business district. The most unique thing about Chase Tower is its "keyhole," which begins at the 43rd floor and ends at the 49th floor. The keyhole separates the east and west sides of the building from one another. It's a great architectural feature, but washing the windows in this area presented a challenge – not to mention the wind tunnel it created.
After Hines purchased the asset, we ceased all window washing until we installed an OSHA-compliant window-washing rig. The project took more than two years to complete, but Hines is committed to the safety of not only their employees, but also the safety of their vendors.
Chase Tower's original HVAC design also posed some challenges. The building was completed in the mid to late '80s, and the HVAC system had been value-engineered. The original design was installed with a 70-percent thermal storage capacity and 30-percent mechanical cooling capacity, so it was a thermal storage building. We had enough capacity to get through an average work day, but then we'd have to use pumps to move the chilled water throughout the tower and know exactly what time to turn on our chillers to make sure that, at 3:30pm, our building wasn't going to be hot.
Q: How have you seen facilities management change over the years?
A: When I started in 1998, most firms began phasing out most of their internal maintenance plans. I think they did that for two reasons: because of liability and because labor rates for outside vendors were becoming more favorable.
I'm also seeing a lot more management positions being held by younger generations – people in their late 20s and early 30s.
Q: In your opinion, what does the future hold for the industry?
A: With the technology available today, a 1 million-square-foot high-rise now typically has an engineering staff of about seven or eight vs. 10 or 12 in the past. This is a prime example of how technology allows building owners to appropriately and efficiently staff their buildings.
I think we'll also continue to see younger people enter our industry. Social networking has made the property management industry a fun career to pursue. With such a small community in markets like Dallas and Houston, it's difficult not to connect with team members outside of the office and meet about the day's challenges or plan for the next day. Property management firms have learned that we have to clear the gap between not just the career, but also social lives as well.
Leah Grout-Garris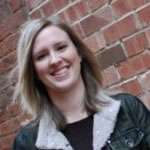 An award winning editor, Leah spent over eight years in senior editorial positions at both BUILDINGS magazine and ARCHI-TECH magazine. Her work has been incorporated into training and educational programs around the country. She is a graduate of University of Iowa. She is Editor at Large for High Rise Facilities.