Tony Morille, who recently retired from facility/operations management at Houston's 27-story Villa d'Este, is realizing that leaving the world of high-rise facilities isn't all it's cracked up to be.
Spending nearly six decades working in facility operations, Tony Morille, former director of operations for Houston's 27-story Villa d'Este, retired in June. But he has already decided that he can't stay away from the industry any longer.
"I had decided it was going to be fun being retired, but I'm bored," says Morille. "I miss the sense of accomplishment. There are so many challenges in what we do – I even miss times when a condominium resident would call and say 'Tony, all my electrical is out.' I enjoy trying to troubleshoot and solve problems, even if you discover that it's only a broken wire causing the issue."
And because Morille is always ready to learn something new, he's plans to take his 56+ years of experience and head back into the high-rise hotel and condo industry – even though he's not quite sure where it may lead him.
Q: How did you get started in facilities operations and management?
A: I went to work for Texaco as a control technician right out of college. A college friend of mine was at the InterContinental Houston hotel. At the time, more than 50 years ago, I was making $400 a month at Texaco. My friend at InterContinental was making $600 a month; that was a big difference in the 1950s. He was an ex-Marine, and had to return to service before he lost seniority. So he asked me if I wanted to take his place. I didn't know anything about high-rise hotels – that was completely out of my line of work. But I interviewed with the general manager anyway, and he hired me. I was there for five years before that general manager opened another Houston hotel, and I followed him to open it.
Eventually, I saw an ad in the paper for a chief engineer position at the Hyatt Regency Houston. It hadn't opened yet, but it was under construction. I interviewed for the job, and I got it, which was a surprise; I was there for 10 years until the Four Seasons Hotel Houston opened in 1982. My friend recommended me for that job, so the manager called me, but I wasn't interested at the time. We kept in touch for several days, however, and they eventually made a tempting enough offer that I went to the Four Seasons Hotel Houston. I was there for 16 years when the manager at Mark Condominiums called me. Their engineer had just left, and taken engineer all the blueprints and information with him. I had one maintenance staff person at the time, so I was able to at least get around and start inspecting the building. We discovered that a lot of the building equipment wasn't even working; we had our work cut out for us in getting the tower in better shape. I worked for Mark Condominiums for two years, and then the manager relocated to open up a new condominium – the Villa d'Este– and asked if I would go with her. So I helped open up Villa d'Este in January 2000 and oversaw all building operations until a few months ago.
Last year, I started to think about retiring at the age of 79. In early June of this year, I retired. But I'm already ready to head back into the industry.
Q: What are some of your biggest career accomplishments?
A: Probably opening up the Hyatt Regency Houston. That opportunity presented lots of "firsts" for me. The Hyatt was an atrium hotel, which I had never seen before; it was a new idea in Houston. When we opened, there was a mile-long line of people outside who wanted to see what the hotel was like. I had never managed operations for a building of that size or scale before. But I was able to establish myself in a facility that was completely new in its operations. Hyatt also had regional engineers who would come and periodically check out the building. I had never experienced that before, either.
Q: What advice do you have for property management professionals based on lessons you've learned?
A: Make every move a good move. Every time I made a move to a new building or company, I enjoyed it and learned from it. You can make the most of wherever you are. I got into this business when I was 23 years old, and I just got out of it at age 79. And I wish I hadn't. If you're active and you love this industry, like I do, retirement may not be for you.
Q: Is there advice would you share with young professionals starting out in this industry?
A: My best advice is to seek out and rely on good contractors. Don't work with fly-by-nights; don't make price your only objective. You have to research and network to find out who is worth working with. By the time you've been in the business as long as I have, you'll know who can do the work and who can't. Even if you have to take three bids, you'll know who you're going to give the project to because you know they'll do it right. Remember: When you bring in a contractor, it's not just their reputation on the line – it's your reputation on the line, too.
Q: What is the tallest building you've managed?
A: Villa d'Este is a 27-story high-rise condominium in the Galleria, and was the tallest building I've worked with. It's an elite, top-of-the-line tower, with 100 condos that come in one-, two-, and three-bedroom floorplans ranging between 2,390 and 4,305 square feet. Our tenants were multimillionaires. But I actually faced some of my biggest operations challenges at the Hyatt. We often did special events that required me and the team to learn a new skill or try something new. For New Year's Eve, for example, we decided to put a net across the top of the ceiling at the top floor in the hollow atrium area. Then I was tasked with figuring out how many balloons to put in there, and how we would release them. It was always something new! So I did some research and discovered a way to calculate how many balloons we would need, and how to securely fasten them there until they were released that evening. If you ever go to the Hyatt Regency on New Year's Eve and see all those balloons falling, I made that happen.
Q: In your decades of experience, how have you seen the industry change?
A: Everything now is computerized. When I came up through the ranks, it was just a tablet and a pencil. You knew what needed to be done in terms of maintenance because you'd write it down and manually track everything. For example, every six months, you've got to grease a motor. But it's no longer a notebook that keeps track of when the motor needs greased. It's now computerized; it'll automatically come up on the date you set it for so you'll know it's time to service the motor. I used to keep dates for preventive maintenance all on a pad of paper; it was all longhand. But with new technology, it eliminates a lot of worry. You don't wonder, "Did I get that motor or didn't I get that motor?" It'll tell you when it's time to perform the preventive maintenance for each piece of equipment. It's very advanced as compared to what I started with.
Photo caption: The 30-story Hyatt Regency Houston was designed by architect John Portman and was opened in 1972. At 401 ft it's the city's tallest hotel and features a unique 29-story atrium.
Leah Grout-Garris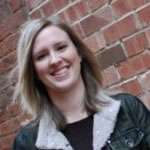 An award winning editor, Leah spent over eight years in senior editorial positions at both BUILDINGS magazine and ARCHI-TECH magazine. Her work has been incorporated into training and educational programs around the country. She is a graduate of University of Iowa. She is Editor at Large for High Rise Facilities.