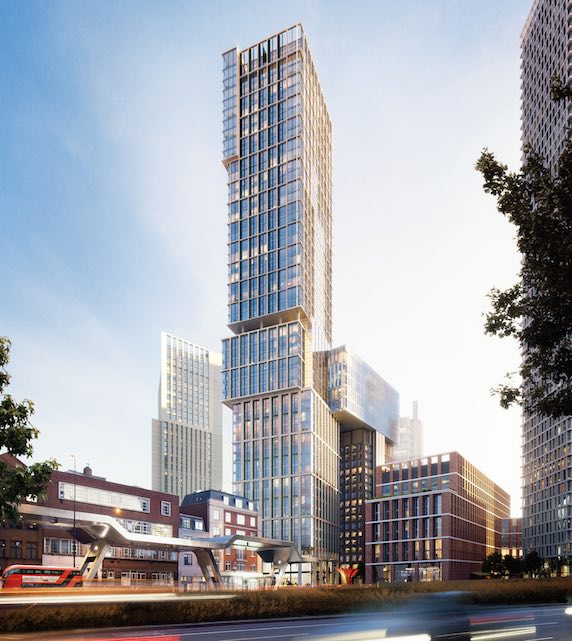 Londoners will soon be able to acquire a new level of luxury living. Versace, a global symbol of opulence, and DAMAC, a prolific residential developer based in the Middle East, have partnered to bring a high-rise condo building to the heart of London.
The 50-story project, called AYKON Nine Elms, promises to deliver the ultimate in branded living experiences with lavish interiors designed by Versace Home.
Designed by Kohn Pederson Fox, the 360 unit tower will include 564 square-foot studios, units with 1, 2 or 3 bedrooms and of course some opulent penthouses with City and River views along the Thames to the Palace of Westminster and the London Eye. Amenities will include a state of the art gymnasium, indoor swimming pool and spa, an owners lounge, children's play area, and a roof garden and cinema.
Gian Giacomo Ferraris, CEO of Versace said: "Versace is synonymous with fashion and luxury and its participation in the real estate business provides the opportunity to fully experience the Versace lifestyle. In recent years, the private residential projects have become a strategic part of the Versace world. Today, thanks to the collaboration with DICO UK Property Holdings Ltd and DAMAC - a developer who we have worked with for many years and who shares our vision for the highest standards - we bring the ultimate expression of Versace's lifestyle to the very heart of London.�?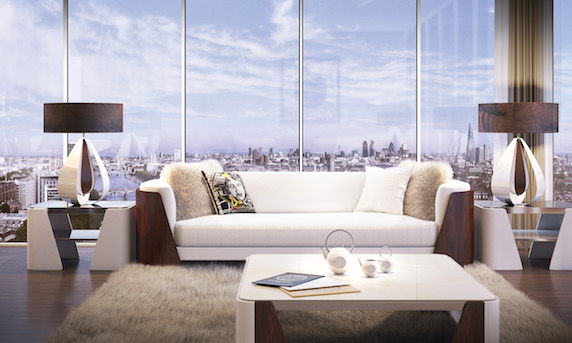 London continues to be one of the most sustainable real estate markets in the world, with solid year-on-year price growth circa 6% according to real estate advisory firm, JLL. Analysts expect house price inflation in the region of 5-7% in the coming years.
"There is a huge appetite from our current global customer base for luxury property investments in London,�? said Hussain Sajwani, Chairman of DAMAC. "AYKON Nine Elms presents an unrivalled opportunity for them to access the stable and established London market. AYKON Nine Elms, with Versace-branded living, is a truly unique concept and a fantastic addition to the residential market in this amazing cultural and vibrant city''.
"It also presents prospective buyers with an unrivalled opportunity to own a luxurious central London home, in close proximity to the luxury shopping destinations of Knightsbridge and Mayfair, Chelsea and the planned Linear Park,ďż˝? he added.
A host of internationally recognised companies are working on the project including Kohn Pedersen Fox Associates, Turner & Townsend and consultants including JLL and WSP.
AYKON Nine Elms is located at the UK capital's Nine Elms regeneration area adjacent to Battersea, overlooking the River Thames. The tower is due for completion in 2020.
Renderings courtesy of DICO UK Property Holdings Ltd and DAMAC