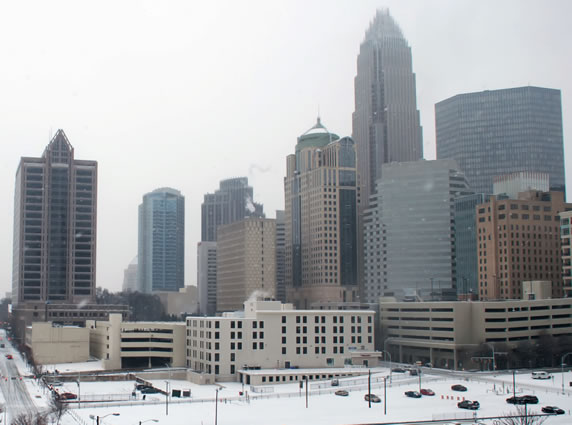 Planning ahead for key seasonal product and service purchases can lead to steep discounts and reduced operating costs this winter.
Winter means colder temperatures, increased rainfall and snowfall and, for many high-rise facilities, paying for the seasonal products and services they need to combat the effects of winter weather on their daily operations. Fortunately, by understanding the dynamics of the markets for these products and services and forming a strategy for key winter purchases, businesses can lower costs in the coming months and over the long term.
Five products and services that are key for businesses during the winter months are ice and snow surface treatments, snow removal services, HVAC system construction and maintenance services, window and door installation services and portable generators. While some of the vendors of these products and services receive consistent demand year round, limiting the availability of seasonal discounts, those that offer winter-specific products must work hard to stay in business during the warmer seasons. Buyers that act early can, consequently, often capitalize on favorable pricing to reduce their cold-weather expenditures and operating costs.
Ice and Snow Surface Treatments
Surface treatments to remove ice and snow from driveways, pathways and parking lots, are essential services for many businesses. These treatments include a variety of substances designed to remove snow and ice from the ground, including rock salt, sodium chloride, calcium chloride and magnesium chloride. Because these treatments are purposed for winter weather, their prices generally increase as colder months draw nearer and then drop once winter passes and the last snow melts away. The price of ice and snow surface treatments is rising as winter nears, but buyers can avoid the price shocks that will occur as demand rises and suppliers' inventories decline by purchasing bulk treatments in advance. Also, many manufacturers and larger retailers in this market provide a variety of products in addition to treatments, such as fertilizers and dust control treatments, in order to lessen their dependence on seasonal products and stay in operation during the warmer seasons. Bundling product and service purchases from one supplier may help buyers earn even greater price discounts.
In addition to seasonal price growth, surface treatments have faced general price growth in recent years, and prices are only expected to continue growing in the future. During the three years to 2014, the prices of key chemicals used in the production of surface treatments have risen. As such, suppliers' purchase costs have increased, forcing them to raise the price of their products. Furthermore, the long-term trend of rising precipitation across the United States has increased demand for ice and snow surface treatments, reducing pressure on suppliers to offer competitive pricing. While these trends are expected to continue on in the three years to 2017, businesses that purchase large quantities of ice and snow surface treatments each winter can shield themselves from rising prices by signing long-term supply contracts with suppliers now to lock in lower prices.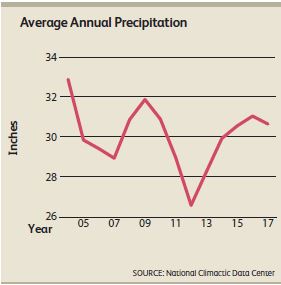 Snow Removal Services
For facilities that cannot melt or remove all snow or ice with surface treatments, snow removal services are a helpful and effective alternative. Suppliers that provide these services use snowplows, shovels, front loaders and snow blowers to clear snow and ice from parking lots and walkways. Snow removal services, which can be purchased through a contract or on an as-needed basis, face strong seasonal price fluctuations. As a result, buyers that wait to purchase these services until it snows and demand begins to surge often face inflated prices. Buyers in regions with significant amounts of annual snowfall can, however, mitigate the effects of seasonal demand spikes by signing contracts with suppliers to provide these services throughout the entire season. Buyers will achieve the best contract prices if they sign contracts early in the year because the closer it gets to the snowy season, the higher prices will be. Although buyers can often choose between single-season or multiyear contracts, longer contracts typically provide suppliers with greater security and often yield the greatest price discounts.
Buyers can also use multiyear contracts to protect themselves from the rising price of snow removal services in general. During the three years to 2014, the price of snow removal services has increased at an estimated annualized rate of 1.3% as demand has risen in line with the growing rate of annual precipitation. Because price growth is forecast to continue at this rate over the three years to 2017, buyers should consider locking in current service prices by signing multiyear contracts, which can help buyers save on their snow removal costs in the long term.
HVAC Construction and Maintenance Services
When winter arrives, many facility manager must also take action to ensure that their facilities' interiors are ready for cold weather. Assessing the state of heating, ventilation and air conditioning (HVAC) systems is a key step in this process. Winter's colder temperatures often force businesses to use their heating systems more frequently, so it is especially important that HVAC systems are efficient and reliable during this time of year. Inefficient HVAC systems offer poor heating quality and can force buyers to unwittingly pay more for their energy usage. Poorly maintained motors, ventilation leaks that result in cold drafts and inefficient air recirculation are all HVAC problems that could raise a business' operating costs. Fortunately, businesses can hire contractors to maintain and repair HVAC systems, which includes detecting leaks and making the necessary repairs to ensure that HVAC systems are operating at maximum efficiency.
Suppliers of HVAC construction and maintenance services experience relatively steady demand throughout the year, making these services less prone to seasonal price variances; however, buyers may still stand to gain from purchasing services sooner rather than later. During the three years to 2014, the price of these services has increased at an estimated average annual rate of about 3.0% due primarily to strengthening demand from the construction sector; price growth is projected to continue at an annualized rate of 4.2% in the three years to 2017. Consequently, buyers that fail to act now may find themselves paying higher prices for HVAC services in the future. To avoid rising prices, buyers requiring checks and maintenance can sign long-term contracts with suppliers. These buyers can then leverage their status as long-term, contracted customers to secure more favorable pricing. Additionally, securing regular predictive or preventive maintenance can help buyers avert the costly downtime that often results from an HVAC system's failure.
Window and Door Installation Services
Facility managers can also make their winter more tolerable and less costly by installing new windows and doors that provide better insulation and prevent cold air drafts. Doing so can help businesses save money that would otherwise be spent on increased heating. Furthermore, many window and door installers can assess window and door seals and perform any necessary repairs for buyers. One common issue that these supplementary services might help buyers address is cracked caulking around windows, which can result in poor insulation and drive heating costs up. The benefits of insulating windows and doors also extend into the summer season, during which these products reflect sunlight away from buildings and trap cool air inside, thereby reducing overall air conditioning costs. Because of their role in both cold and warm seasons, these services receive relatively steady demand throughout the year, and so seasonal price volatility is less common.
Despite this low volatility, buyers may still want to consider purchasing window and door installation services in the near future. Due to a boom in construction activity, which has boosted demand for window and door installation, the price of these services has increased at an estimated annualized rate of 3.3% during the three years to 2014. As construction activity continues to thrive and drive demand for these services, the price of window and door installation services is forecast to rise at an average annual rate of 1.9% during the three years to 2017. As such, buyers will benefit from purchasing these services now to avoid steeper costs in the future.
In addition to or in lieu of new windows or repair services, there are a number of adhesive films and screens that buyers can use to improve their current windows' insulation. These products can be easily applied to windows and are significantly cheaper, so they may be practical options for businesses with smaller or fewer windows.
Portable Generators
The harsh weather conditions that winter brings can result in more than just blocked pathways and increased utility bills. Strong winds, blizzards and flooding frequently cause power failures. To avoid halted operations that result from electrical failures, businesses can invest in portable generators, which can temporarily supply a facility with power in the event of an outage. While most portable generators run on gasoline, some use natural gas, propane or diesel. The wide range in available generator sizes and power outputs provides a wealth of options for businesses with varying needs to consider.
Portable generators are frequently used at construction sites, outdoor recreational events and outdoor worksites. As such, portable generators experience fairly steady demand throughout the year, easing the impact of seasonal demand spikes on prices. During the three years to 2014, the price of portable generators has increased at an estimated annualized rate of 1.3%, and prices are forecast to continue growing at an average annual rate of 1.8% in the next three years. Due to the relatively slow rate of price growth, buyers should not feel rushed to purchase portable generators now – that is, unless they do not currently have a backup power supply and may require multiple generators. In that instance, buyers should use their high-volume orders as leverage in negotiation with suppliers.
With temperatures beginning to drop and winter weather on the horizon, businesses should be actively seeking out methods of managing snow and cutting heating costs. By taking action now before demand peaks for these products and services, buyers can often secure the best deals.
Ian Buchanan
Ian Buchanan is a Business Research Analyst for IBISWorld.