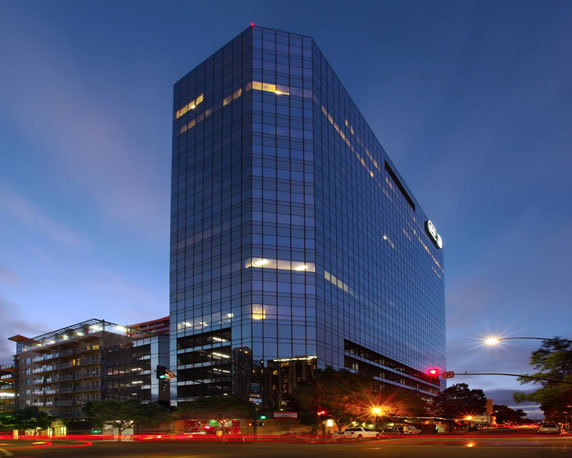 Santa Fe, New Mexico-based Gemini Rosemont has acquired the 19-story 610 West Ash commercial office building in San Diego.
The acquisition of the office tower adds 177,489 rentable square feet of Class A office space to the company's portfolio. The company now owns 114 buildings in 21 states across the U.S.
The building was purchased through a partnership with Gemini Rosemont and Central Properties for an undisclosed amount.
"The acquisition of 610 West Ash is part of our strategy to acquire high quality assets in primary and select secondary markets," said Michael Mahony, CEO of Gemini Rosemont. "Adding this property to our portfolio sets the stage for further expansion on the West Coast."
Gemini Rosemont is in the midst of a three-year, $3 billion capital raise and acquisition initiative, backed by strong financial support from Gemini Investments, a Hong Kong listed investment company.
"The addition of 610 West Ash to our portfolio is a continuation of our ongoing relationship with one of our capital partners, Central Properties, and expands our national footprint," said Don Henry, chief operating officer and chief investment officer for Gemini Rosemont.
Under the direction of Gemini Rosemont's regional principal Helen Rivero, the company has engaged Cushman Wakefield to handle leasing responsibilities. Meissner Jacquét will provide property management services.