As a founding member of the World Green Building Council in 2002, Colliers' investment in and focus on green office buildings began several years ago. Today, the company has 34 LEED buildings in the United States: 2 Platinum, 14 Gold, 16 Silver, and two certified. It also employs 59 U.S. staff members with LEED credentials (internationally, Colliers has more than 200 LEED-credentialed professionals on board).
"Today, investors see a building that isn't sustainable and view it as a liability and a potential risk," says John Scott, senior executive managing director for Colliers' Florida region. "When we look at the management and leasing of facilities without a sustainability component to them, we are taking a risk. Is our bottom line enhanced without sustainability disciplines being applied? When you know a building is being run efficiently, you mitigate your risk as an investor – operations of the building are essential to the value of the building."
Why Green Buildings for Colliers?
Going through the LEED certification process requires you to "touch" everything in your facility: products, policies, and procedures. With LEED having a strong foothold as the certification of choice within the industry – particularly in the United States – Scott says it's not uncommon for buildings to realize they can't compete from a marketing standpoint unless they bring a certain level of compliance or certification to meet or exceed what other buildings are accomplishing.
"In Miami, for example, there were four office buildings built between 2009 and 2012," Scott explains. "All of the buildings started with no green building certification at all. But once one building said, 'We're going to get LEED certified,' then things changed."
A second building announced soon after that it would pursue LEED Silver, followed closely by the third building deciding to work toward LEED Gold. "Finally, the last building said, 'We're going for Platinum,' " explains Scott. "They were using marketing perspective to check off the boxes and make sure they could compete on this level."
Colliers sees great value in LEED, but also uses ENERGY STAR for benchmarking purposes, and follows the BOMA 360 Performance Program for best practices in building management and operations. "Certification helps you understand your building intimately," Scott emphasizes. "Many managers complete LEED certification or BOMA 360 saying, 'Wow, I know more about my building than I ever did – and I thought I already knew my building.' "
With several LEED projects – and plenty of sustainability experience – under its belt, Colliers was looking for a way to streamline processes and deliver high-quality LEED submissions quicker for its clients. "We were also interested in reducing the amount of time and effort required for the review process," Scott emphasizes.
As a result, the company decided to investigate the LEED Proven Provider program in partnership with the U.S. Green Building Council and the Green Building Certification Institute (GBCI).
Over the last five years, GBCI has been building an in-house team of nearly 60 professional architects, engineers, facility managers, etc. to review LEED projects (the in-house team works with subcontractors as well). "We noticed that, if we engaged with the project teams before they submitted for review, there was an improved first outcome and less work that had to be redone – particularly for some of the more complex LEED projects," explains Sarah Alexander, director of LEED certification at GBCI.
On the other end of the spectrum, Alexander said GBCI also noticed that there were many project teams working on LEED projects who were novices, lacking knowledge about how to properly document a LEED project. "We realized that the new entrants into the market were the ones who needed the most help from us – and we wanted to make sure we had the appropriate amount of time to give them."
Thus, the LEED Proven Provider program was born. GBCI believed that the most experienced project teams should be given the opportunity to move through the process faster so more time could be devoted to project teams new to LEED, or to very complex LEED projects that required additional guidance.
Colliers is now one of nine companies worldwide that has earned the LEED Proven Provider status since the program's inception in September 2014. "We have finalized more than 30 projects through this system so far, particularly in Europe, the Middle East, and Africa," explains Scott.
Why LEED Proven Provider?
This new status, Scott believes, positions Colliers as an expert in green building and LEED certification for clients. "It indicates that we're a safe choice; we mitigate risk through our ability to accomplish LEED certification, and we add value to the bottom line by having the skillset to do this quickly and efficiently. When you can do it faster, better, and stronger, then you really start reaping the benefits."
Once Colliers successfully completed the LEED Proven Provider evaluation process (it already had six projects certified in a single rating system– a requirement before applying for the status), it was accepted into the program. From there, GBCI worked with them on its next batch of LEED projects. "It must be at least three projects," says Alexander, "but sometimes it might be up to six or seven. We take them through the entire review process and give them feedback on every credit across the entire submission: where they did well and where they didn't." Colliers was then scored on each submission, learning whether they were considered average, above-average, or excellent.
After a company demonstrates that it can achieve "above-average" or "excellent" scores on three projects in a row, it is officially deemed a LEED Proven Provider in that particular rating system (O&M, BD+C, ID+C, etc.). "Now it's something they can market," says Alexander. "When a company has earned this status, we've identified that they continuously do excellent work."
From there, the company has earned GBCI's trust in terms of proper documentation; GBCI no longer reviews every credit on subsequent projects from that company, reducing total review time by 50%. "We do, however, continue to look at every prerequisite," says Alexander. "Particularly on the BD+C side, the energy modeling and ventilation calculations can be very complicated." (Alexander points out that GBCI also randomly selects occasional projects for a standard full review to make sure the company and project team are still on track.) With this accelerated process in place, the project team receives results in half the number of business days.
GBCI also attempts to create a dedicated group of reviewers that will work with a project team consistently, making the process move even faster. "I liken it to going down to your building department and trying to get plans approved for a new house," says Scott. "If you've never met anyone in the department, and you're trying to go through this process, there could be some roadblocks and inefficiencies. But someone who is regularly in their office may better understand exactly where to start, who to talk to, what they need, and how to proceed. Understanding the process and the players intimately significantly helps improve the timeframe."
Tweaking the Process
To many, the online LEED documentation review process had been considered somewhat of a black hole. "You didn't know who was looking at your work, and they only knew whatever you told them about your project," Alexander explains. "By building up our internal team, we hope to eliminate that feeling. The people reviewing your work are your peers: architects and engineers who were doing LEED projects, and are now on the other side of the fence reviewing them."
"With the projects coming through the Proven Provider program, at least 13% are preliminary submissions that never require final review – everything is accepted at the preliminary stage," Alexander points out. It is the program's goal that all LEED Proven Provider credit eventually be earned at the preliminary submission review and not require a final review.
It is Scott's hope that the LEED Proven Provider program will also help sustainability trickle down to existing Class-B and Class-C buildings, bringing them to Class-A level. He uses Park Tower in downtown Tampa as an example. As an early-1970s-era building, it was the tallest building in Florida when it was built, at 36 stories. It has now earned LEED Gold certification and an ENERGY STAR rating of 99.
"Newer buildings that have gone up next to it can't compete with Park Tower in terms of ENERGY STAR scores. A lot of the newer buildings in Tampa are LEED Gold, but that building surprised everyone," Scott emphasizes. "A lot of people would say, 'You couldn't have done that.' But the answer is, "Yes you can.' "
Colliers' Commitment to Sustainability in Action

When you build a new facility, engineers and architects work on the drawings and run energy calculations to determine how much energy it will consume. Then the building is constructed. "Typically, we found that buildings were using 20% more energy than what the calculations showed," says Scott.

Lawrence Berkley National Laboratory, worked with the U.S. Department of Energy to develop and build a facility that could test integrated systems and see why this discrepancy occurs, as well as enable the research and development of cost-effective, reliable integrated systems and technologies.

The resulting $16 million FLEXLAB facility was unveiled in 2014, with four testbeds where glass, walls, insulation, skylights, HVAC, lighting, and other building components can be swapped in and out. "If you were going to retrofit the Empire State Building, for example, you can now replicate the existing conditions and compare it with a retrofit strategy in two side-by-side cells in one of these testbeds and see how it performs," Scott explains.

And not only can you learn about and optimize energy usage, but you can also look for potential glare issues, thermal comfort problems, and other factors that may negatively impact occupants. The test setup also allows you to look for ways to optimize the useful square footage of your property by reclaiming the space up against façades without sacrificing occupant comfort. One of the testbeds even rotates 270 degrees to allow for the study of design solutions at different orientation to the sun. Other testbeds allow for study of different thermal loads, simulating the performance of the systems in any climate zone in the United States.

"You can now discover the potential issues you may face in a new building before it's even built," says Scott, "and eliminate those problems in the design phase after you see how things play out in FLEXLAB."
Images courtesy fo Colliers
Leah Grout Garris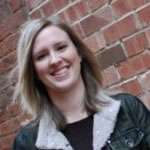 An award winning editor, Leah spent over eight years in senior editorial positions at both BUILDINGS magazine and ARCHI-TECH magazine. Her work has been incorporated into training and educational programs around the country. She is a graduate of University of Iowa. She is Editor at Large for High Rise Facilities.