What does "high performance" mean for high-rise towers? Does it involve 100% uptime, net zero energy, or green building projects? Is it a tower with low environmental impact and a healthy indoor atmosphere?
"We're constantly asking our clients what 'high performance' means to them, because some people see it as only tangible things with dollars associated with reduced operating expenses or another performance parameter," explains Eric Baxter, director of existing buildings services at Brightworks in Portland, OR. "Energy is obviously number-one from the standpoint of obtaining cost savings and what people view as high performance, but there are lots of other things to consider related to building performance."
Sheldon Oppermann, executive vice president at Compass Properties in Milwaukee, may have said it best: "It comes down to this: 'Why here, not there?' If you can answer that question for your tenants, that's high performance."
[pullquote]Energy is obviously number-one from the standpoint of obtaining cost savings and what people vie w as high performance , but there are lots of other things to consider related to building performance.[/pullquote]Compass Properties believes that high-performance buildings demand higher rents, have higher-than-market occupancy rates, and experience below-market operating costs. "High performance to the U.S. Environmental Protection Agency is all about energy savings, for example, but they don't necessarily care if I'm making money or not," Oppermann explains. But he believes that's a crucial piece of the puzzle.
"We, of course, care very much about whether we've made a good investment. To us, high performance is results-driven and doesn't encompass just one thing, like energy conservation. Energy conservation will decrease operating costs, but we also ask, 'Can you use energy conservation measures to raise revenue?' " Oppermann argues that you can. If a high-rise tower uses less energy than other buildings in the surrounding area, then your next step should involve thinking about how using less energy could also raise occupancy rates and tenant satisfaction levels.
Start with Efficiency (But Don't Stop There)
There are two ways to examine building efficiency performance, says Baxter: by evaluating equipment and operations. Examining not only the building equipment, but also how it's used and monitored, is a good place to start.
"You could begin with simple things like upgrading lighting, where you'll see really good paybacks and reduced energy usage," says Baxter. Then examine things like start motors, pumps, and drives, as well as control strategies and equipment. Even if replacement isn't in the budget, adjustments can still be made. For example, he says pneumatic valve actuators are notorious for needing regular recalibration. "It's not something that many professionals do on a regular basis, but there are many opportunities like these."
Because buildings behave like living organisms, they change as they age. Most buildings experience shifts in occupants and building operators, too. "Tuning the building to specific needs on an ongoing basis is important," says Baxter. If there aren't records or documents in place that reference equipment control, sequences, and schedules, a new staff member may come in and try to figure systems out by him or herself. Depending on staff experience and knowledge levels, Baxter says it could be advantageous to hire a consultant or service contractor to assist with development of building documentation and procedures.
To ensure high performance for its facilities, Compass Properties uses the BOMA 360 Performance Program as a guide. Oppermann explains: "We latched onto that program and asked, 'What is BOMA saying the best practices are, and do we do them?' If we are doing them, then we're the best. If we're not, what are we not doing that we can add?" As a result, Compass Properties' 17-story CityCenter at 735 was the first building in Wisconsin to receive the BOMA 360 Performance Program designation.
Multiple Ways to Monitor
There are several building monitoring systems available, but that doesn't mean facilities professionals should forgo regular building walkthroughs (or assume that things are running correctly). "The in-house facility engineer should have a set of procedures to follow every day, including monitoring system startup." Establishing beginning-of-the-day procedures that involve a series of checks – including walking the building and looking at, listening to, and feeling the equipment – will pay off in identifying possible problems or changes.
All building operators should also understand the ramifications of tweaking systems and making adjustments. "If someone makes a change and doesn't log it, then no one knows the change was made," emphasizes Baxter. "He or she could have overridden something and didn't bring it back to normal conditions, so that override could be integrated into the building's operations forever unless someone else discovers it."
Decision-Making to Improve Performance
When deciding which investments will improve building performance, relying on financials alone won't guarantee the best results. "A CFO once told me that he needed a three-year return, and he wouldn't do anything that had longer than a five-year return," says Oppermann. "I said, 'You realize that a 10-year return is a 10% guarantee IRR [internal rate of return], right?' He knew that, but said 10% wasn't high enough. I reminded him, 'Only Bernie Madoff guaranteed you more than 10%, and he was a crook. You can't guarantee 10% risk free for the rest of your life. This is the best payback you're going to get!"
You should still perform due diligence and complete necessary financial analyses, but Oppermann also asks himself, "Can I sell it?" For example, Compass Properties knew that the elevators in its 100-year-old building needed to be replaced. "We decided we could just replace them, or we could replace them and also add technology that allows the energy produced to be fed back into the power grid. But if you don't tell the tenants what you did, why it's cool, and what it does, then they don't know anything other than the building has new elevators. I know I can save energy, but I also ask how it will appeal to a tenant or whether it will attract the next customer."
Compass Properties focuses on projects that can address both of these issues:
Systems or processes that cost the organization too much money
Systems or processes that make tenants unhappy
"Are those projects always going to be the highest-impact, lowest-cost initiatives? Maybe or maybe not. But the most profitable thing you can do is keep a tenant," emphasizes Oppermann.
Tell the Right Story
To improve building performance, you don't always have to spend money. In addition to equipment and system adjustments, communication is a free (but underutilized) tool. "Not only do I look at benchmarking data to see where performance opportunities are, but we also do tenant surveying to find out what's wrong with the building in their eyes," says Oppermann. "I could guess what's wrong, or I could ask the people who are here every day. They can't wait to tell us what's wrong, so we should take advantage of that."
[pullquote]I find that standing in the lobby with a cup of coffee is my greatest tool; if things are bad, people will respect the fact that you're not hiding. If things are good, they'll also respect the fact that you're not hiding.[/pullquote]Not only does proper communication offer an inside look at how tenants experience their workspaces, but it also gives facilities professionals the chance to show tenants that they're listening – and take appropriate action to correct problems. "Tenants want to have input. When they send that rent check, they want to know they're getting something. Help them understand what's happening. It's totally free to do, and will buy you all the patience and credibility in the world while you're waiting to spend money on an impactful initiative or going through a capital improvement project that will inconvenience them."
Trying to sell tenants based on high payback isn't always the best way to win them over. There's a chance that tenants won't care (or even be happy about) whether there are new, energy-efficient light bulbs in the corridor. "They might see you with new light bulbs and want to know why you're doing that instead of fixing elevators that don't work," says Oppermann. "They'll want to know why they have new flat-screen TVs in the lobby, but they don't have toilets that stay unclogged."
For Oppermann, communication also involves storytelling. Everyone always wants to know what's in it for them … and that goes for tenants, too. How do you convince a tenant that the projects you're investing in will benefit them as well? "At some point, every building needs a new roof. But what story did you tell when you installed it? Did you find a way to get tenants excited about the decision you made?"
Face-to-face is often the best approach, if possible. "I find that standing in the lobby with a cup of coffee is my greatest tool; if things are bad, people will respect the fact that you're not hiding. If things are good, they'll also respect the fact that you're not hiding. It's too easy to sneak in the back door and hide at your desk, saying you're busy and working hard." Even when important building systems malfunction – like an elevator breaking down or the HVAC not working – Oppermann still makes it a priority to talk to tenants and explain what's going on.
In 2009, for example, Oppermann's high-rise needed a new roof. But he knew people might question the timing of the project – especially considering the economy. "We did the roof in December, and a huge crane put up a big banner that said, 'Our landlord got us a new roof for Christmas. What did you get?' The tenants really took to that, and everyone really felt like they did get a new roof for Christmas. It was a way to get them excited, and to let others in the area know that we cared about our facility and our tenants."
Energy Benchmarking Becomes Law

In September 2013, Mayor Emanuel and Chicago's City Council adopted a building energy benchmarking ordinance to raise awareness of energy performance through information and transparency, with the goal of unlocking energy and cost savings opportunities for businesses and residents.

The ordinance calls on existing municipal, commercial, and residential buildings larger than 50,000 square feet to track whole-building energy use, report to the City annually, and verify data accuracy every three years. The law covers less than 1% of Chicago's buildings, which account for ~20% of total energy used by all buildings.

Improving energy efficiency is a key element of Sustainable Chicago 2015, Mayor Emanuel's 3-year action agenda to make Chicago more livable, competitive, and sustainable.

The first compliance deadline is June 1, 2014 for municipal and commercial buildings larger than 250,000 square feet. Benchmarking, verification, and reporting deadlines for additional buildings covered by the ordinance will phase-in through 2016.
Leah Grout Garris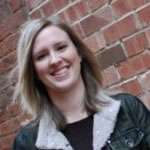 An award winning editor, Leah spent over eight years in senior editorial positions at both BUILDINGS magazine and ARCHI-TECH magazine. Her work has been incorporated into training and educational programs around the country. She is a graduate of University of Iowa. She is Editor at Large for High Rise Facilities.