Hotel Building Systems Require Network Infrastructure
High-def flat screens embedded into bathroom mirrors. Electronic doorbell systems that feature guest presence detection and tray removal tracking. Energy management systems that set lighting and temperature levels based on whether guests are in the room, out of the room, or checked out.
All of these technologies are being incorporated into upscale high-rise hotels, according to Jeremy Rock, president of RockIT Group in Anaheim, CA. These amenities bring added comfort and satisfaction to guests, and can offer productivity advantages for hotel staff members as well. To be implemented correctly, however, these systems also require network infrastructure to adequately support the technology.
"Right now, the biggest challenge hotels are facing is with the network infrastructure inside the buildings," explains Jon Inge, owner of Jon Inge & Associates in Seattle, a hotel technology consultancy. "It used to be that you'd have different systems doing lots of different things, but they never talked to each other."
Everything from building automation systems and hotel management systems to guestroom door locks and phones were separate. And, says Inge, each area within the hotel – spas, restaurants, etc. – was handled by s different system. Not only was this separation inconvenient for the staff members who were responsible for system operation and maintenance, but it also led to redundant cabling and extra labor costs throughout the property.
"It's much more accepted now to run all of these things over the same network with much more integration," explains Inge. He uses guestroom TVs as an example; they used to require a completely different cabling structure than phones or building management systems within a hotel. And guestroom door locks weren't integrated at all. "Now you can run one network to each guestroom and feed the TV, phone, guest Internet access, door lock controls, service desk controls – everything functions over one integrated network."
[pullquote]"It used to be that you'd have different systems doing lots of different things, but they never talked to each other."[/pullquote] What does this mean for facilities management departments within the hospitality industry? For starters, an increased focused on collaboration with IT. Conversations between these two groups have gone beyond data centers and what they quire in terms of energy consumption, temperature and humidity settings, and power capacity.
Internal Communication is Key
In most hospitality organizations (and in most companies in general), facilities management IT departments actually have a lot in common. Both groups are responsible for making sure the hotel's infrastructure runs effectively and efficiently while providing support for necessary guest services.
In order to establish and maintain a successful partnership between IT and facilities management, hotel facilities professionals need to sharpen skills and broaden their expertise to understand and align with the IT department's needs.
Although IT may have final say and control over network bandwidth and infrastructure, facilities professionals should have a seat at the table in the decision-making process. With several building systems riding on the IT network – access control, video surveillance, fire and life safety, as well as guest amenities like phones and TVs – joint decisions can be made to meet the interests of both departments.
When IT and facilities management don't work together, misallocation of capital funds can result in wasted money and equipment and systems that don't perform. For example, if facilities management doesn't communicate with IT about network requirements for a new surveillance system server, it's possible that the new servers purchased for the security system won't function on the hotel's network. Determinations also need to be made about whether building systems will push the network toward its capacity limit, or if new IT or facilities technologies will make the installation outdated in a few years.
Many of building systems, which have traditionally been the responsibility of facilities management, are now becoming a shared responsibility between the two groups.
Demand for Increased Infrastructure
Hotel network infrastructure has grown to accommodate building systems, but don't forget … the infrastructure is there to serve guests, too.
What used to be adequate for in-room wireless access doesn't suffice anymore. "It used to be that you just needed WiFi in the room," says Inge. "Now you need WiFi for three, four, or five different devices in the room. Most guests show up with a smartphone, a tablet, and a laptop." These devices can overload the hotel's wireless system.
And not only does the number of devices cause problems, but the types of devices do as well. "Your hotel's WiFi system may have been perfectly adequate before, but as newer devices come out and take advantage of new WiFi protocols or have higher-resolution screens, newer devices won't find the same coverage they had before," explains Inge.
It's no surprise that there is a tremendous demand for ample wireless access and cell phone coverage in high-rise hotels. The demand isn't just coming from overnight guests … it's also coming from guests who are onsite for conferences and meetings, as well as from employees working in lower levels of the hotel. Wireless is no longer used just to check e-mail and surf the web; VoIP, video streaming, audio streaming are all competing for connection as well.
"It's a real challenge for hotels," says Inge, "because WiFi is expected by guests. You have to invest in it to stop guests from going somewhere else, but it's hard to get any return on investment." Demand for improved WiFi is increasing at a very fast rate, which ultimately affects the hotel's network infrastructure. And it shows no signs of slowing down, says Inge.
Addressing Guest and Staff Demands
Because of the ever-increasing number of WiFi-enabled devices entering a hotel and accessing the network, along with the growing need for bandwidth to support building systems, hotels must regularly enhance network infrastructure and invest in increased bandwidth. But this venture isn't cheap.
Hotel WiFi networks are constantly being extended because of new protocols that offer faster transmission, but have a shorter range. (Inge says a new protocol coming out in 2014 – IEEE 802.11ad – will cause more of these same problems.) "It's a constant investment to keep a satisfactory level of WiFi service without dead spots around the hotel," he explains.
Installing more wireless access points throughout the building is one way to meet demand. But retrofitting and extension coverage in older buildings is expensive, and possible only if there's a way to extend Ethernet cabling to interconnect access points throughout the property.
Wireless access points running down hotel guest corridors can also be affected by building infrastructure, the location of bathrooms, and how much glass and marble are used inside the guestrooms. All of these factors could weaken signals, requiring access points to be run down from room to room, which increases costs.
Wireless mesh networks are another option for extending coverage to dead spots within hotels, says Inge. These systems are essentially a router network minus the cabling between nodes. Peer radio devices don't have to be cabled to a wired port like traditional access points do. Mesh networks maintain signal strength by splitting long distances up into a series of shorter hops.
Signal amplifying equipment can be used to amplify both voice and data signals, advises Rock. This equipment receives the signal from outside the property and re-transmits carrier signals internally.
Installing a distributed antenna system can support cellular amplifiers and wireless access points to support WiFi. Inge says a New York hotel is currently trying to retrofit its distributed antenna system to offer sufficient WiFi and cell phone coverage. The cost for this upgrade is expected to be in the millions, he explains.
To cover the costs of these upgrades, some hotels are trying out tiered pricing, providing low bandwidth at no cost for guests who want to use the internet for typical e-mail communication and browsing. Charges are incurred by guests who want higher bandwidth to stream movies or music.
On the surface, these infrastructure retrofits may seem like IT-only decisions. But it's a good idea for facilities management to weigh in on choices as well because of how building systems may affect the network (and vice versa).
[pullquote]"Now you can run one network to each guestroom and feed the TV, phone, guest Internet access, door lock controls, service desk controls – everything functions over one integrated network."[/pullquote]Window film, for example, is often installed on exterior hotel windows to cut down on solar heat gain and reduce HVAC costs, as well as to reduce fading on interior finishes such as carpet, furniture, artwork, and wallcoverings.
"Window film does a great job of reflecting heat," emphasizes Inge. "But some of it also does a great job of reflecting cell phone signals. If you have a really reflective film on the windows, guests may not get a cell phone signal in their room." As a result, the installation of window film often increases the demand for internal cell phone distribution systems.
Mandarin Oriental in New York is just one example of a hotel struggling with this issue. The 5-star hotel contains 202 guestrooms and 46 suites on floors 35 to 54 of the 55-story Time Warner Center where guests enjoy breathtaking views of Central Park and the Hudson River.
"When they built the hotel, they installed a distributed antenna system," says Inge. "But now they've run out the capacity and had to put wireless access points and cell phone signal repeaters in every room to maintain coverage," he explains. Window film is a great energy-efficiency solution, but like in the case of Mandarin, it can negatively influence access for guests.
"I recently ran a panel at a conference on the general topic of IT project funding," says Inge. "And the question was asked: 'If you had unremitted funds, what would you do with them?' And every panel member, whether they were on the IT side or the corporate finance side, said they would invest in new, future-proof infrastructure."
Extra Integration Advantages
Robust networks obviously drive guest satisfaction, but they provide other benefits as well. "They can drive building automation and system integration," says Inge. "And one of the side benefits of putting adequate WiFi coverage everywhere is that all of hotel management can use it for access to systems while they're roaming around."
Engineering and housekeeping can use it as they navigate through guestroom corridors. Staff members can pull up maps and diagrams to show guests exactly where their conference is located within the hotel.
And Inge says that increased network capacity can allow for combinations of new technology to make impressions on productivity. In housekeeping, for example, RFID tags are being sewn into staff uniforms and guestroom bed linen. "It makes a huge difference in asset tracking," he explains. "Once a uniform or bed linen has been issued, you know where it is, what condition it's in, how many times it has been laundered, and what size it is. You can take a whole bin full of sheets and push it through a gateway to know exactly what you have."
Network infrastructure upgrades are allowing today's high-rise hotels to integrate and merge disparate building systems like lighting, elevators, HVAC, fire and life safety, energy management, video surveillance, access control, and other security technologies onto one converged, IP-based network. If planned correctly, one network can support all staff and guest services, allowing hotels to get the most out of IT and facilities management resources.
Leah Grout Garris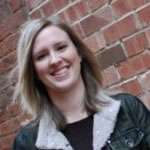 An award winning editor, Leah spent over eight years in senior editorial positions at both BUILDINGS magazine and ARCHI-TECH magazine. Her work has been incorporated into training and educational programs around the country. She is a graduate of University of Iowa. She is Editor at Large for High Rise Facilities.