Like the vast majority of industry professionals, Michael Meyer, director, Northern California, Corporate Occupier & Investor Services at Cushman & Wakefield, didn't seek the industry out. It found him. Meyer was looking for a job after graduation, and an agency placed him as an administrative assistant in the property management office of a high-rise. "With zero experience under my belt, I started out at the very front lines of our industry by answering phones, routing service calls, working with tenants, working with vendors, asking a lot of questions, and making a lot of mistakes." But it's hard to consider them "mistakes" when he learned valuable lessons from every single one of them along the way.
Q: How did you get started in property management?
A: If you're comfortable with people, numbers, and construction, you can do pretty well in this business – and I found that I was comfortable with all three. I spent about two years at the administrative assistant level, learning the basics of accounting and operations. After that, I took on a portfolio of smaller buildings, and oversaw 1 million square feet of various product types in various geographies. The exposure to different product types helped round out my skillset, and prepared me for a property management role over high-rise assets. I'm now 15 years in the business, and my current role is oversight of Cushman & Wakefield's Oakland East Bay Property Management Group. I oversee a team of seven property managers with 20 or 25 individuals underneath them. We manage in excess of 2.5 million square feet. I've been very fortunate to have exceptional mentors and leaders teaching me the way – people who I could emulate and further my career by doing so.
Q: What are some of your biggest career accomplishments?
A: What I'm most proud of is helping my clients prepare their assets for disposition and being part of the full life-cycle of an asset. What comes to mind is the acquisition and disposition of a 325,000-square-foot, 24-story high-rise in San Francisco on behalf of one of our entrepreneurial clients. It was a great experience to be on the front end of that acquisition, helping ownership on-board the asset. It was a value-add opportunity, and there was lots of rehabilitation to be done (including 150,000 square feet of tenant improvement, as well as capital enhancements like a new cooling tower, a retrofitted window-washing system, a new roof, etc.). It was about a two-year hold period; we had the market at our back, and we were fortunate to be able to exit that hold period at the right time. While Cushman & Wakefield didn't necessarily reap the benefits of that market timing, being part of the team to help our clients be successful was extremely rewarding.
Q: What advice do you have for property management professionals based on lessons you've learned?
A: Very early in my career, a supervisor handed me a property tax bill with a sticky note that said, "Please file." This was before I even owned my own home, so I didn't know what property taxes were or how they worked. So I stuck the bill in a file; six months later, we got a notice from the assessor's office saying, "Not only do you owe your property taxes, but you also owe a 10% penalty." The management company I was working for ate that penalty, which negated our fee revenue for the entire year. It was a very valuable lesson to learn. I never made that mistake again, and neither will anybody who works for me. It helped me realize that you've got to ask the right questions. Never be afraid to ask the question, regardless of the level you're at.
Q: Is there advice would you share with young professionals starting out in this industry?
A: This industry is very good to individuals who push beyond their comfort zone. You might not ever be a construction professional, for example, but you'll be in a position where you need to work with construction professionals and direct their activities. Don't be afraid to take on that challenge. You might not have aspirations to be a financial accountant, but you're going to be directing the financial management function and working closely with financial professionals. Don't be afraid to take on that challenge. Like most people in our industry, I learned by doing. I've been fortunate to have supervisors who gave me autonomy. They were there when I needed support and guidance, but they also gave me a long-enough rope to hang myself if that's what I was going to do. Those who succeed in our industry work well with that level of autonomy. I also got involved in BOMA from the very beginning stages of my career. BOMA is a nerve center for professionals in our industry. It's where you can get education, resources, and networking opportunities that really help drive a career. The more engaged you can be with BOMA, the more benefit you can reap.
Q: Talk about the tallest building you've managed.
A: The tallest building was a 24-story office high-rise in downtown San Francisco. The property's retrofit window-washing system project was a huge challenge. This wasn't a cereal box high-rise, but a tower built in the mid '80s. It had multiple setbacks, stepbacks, and wedding cake areas, which presented extraordinary challenges in terms of accessing the building façade and windows. When we took over ownership and management in 2004, the window-washing system had been red-tagged by OSHA because, over the years, it had deteriorated. Workers were no longer able to access all areas of the building façade. I'm not an engineer, but I engaged the right engineer. I'm not a steelworker, but I worked directly with steelworkers to redesign and install the retrofitted window-washing system. When we were done, we had a system that allowed us to wash windows in that building for the first time in over five years. It was a great experience.
Q: In your decades of experience, how have you seen the industry change?
A: Technology can impact every area of our business, but there are so many solutions to so many problems – it can be challenging to figure out what the right solution is. And on the third-party management side, we have to seek buy-in from multiple sources to implement any technological solution; oftentimes, you need to get buy-in from your engineer, supervisor, and clients. It's easy to suffer from "analysis paralysis" when we implement technological solutions, so I think we need to do better as an industry at adopting new technology. We also have a crisis in our industry surrounding availability of talent. We need to do a better job of recruiting the best and the brightest. When people coming out of college think of real estate, for example, the first thing they think of is brokerage. Being a broker isn't right for everyone; property management and real estate management offers the opportunity to progress steadily through the ranks if you're willing to put in the time and the blood, sweat, and tears. We're also seeing a change in the way occupiers are using space, even in the last three to five years. Facility managers and owner representatives are challenged to understand their occupiers' businesses and the way they use space. We're seeing more density, fewer private offices, and open-ceiling configurations, which has a significant impact on how we build mechanical and electrical systems.
Q: What does the future hold for the industry?
A: Sustainability will continue to be not just a hot-button issue, but also a core business strategy for owners, occupiers, and facility management groups. I also see technology intersecting with sustainability, coming together for the benefit of owners and occupiers. As an example, solar windows: they're going to need to happen. We don't have enough roof space on a high-rise for solar panels to make sense, so we need to look at other options.
Leah Grout Garris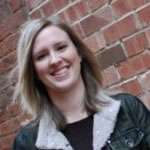 An award winning editor, Leah spent over eight years in senior editorial positions at both BUILDINGS magazine and ARCHI-TECH magazine. Her work has been incorporated into training and educational programs around the country. She is a graduate of University of Iowa. She is Editor at Large for High Rise Facilities.