Although they're not incredibly common yet in the United States, mixed-use towers are growing in popularity. They maximize building infrastructure, address density issues, and capitalize on building owners' investments through multiple income streams. They also provide a type of investment diversification (when office lease rates are down, residential leases may be up, for example).
But many of today's commercial architects find themselves working on international mixed-use towers vs. projects in the United States. "Beginning in 2014, we've got eight major high-rise projects coming online in Asia," says Ray Peloquin, vice president at RTKL Associates. "Seven of them are in China, and they are anywhere from 40 to 70 stories tall." The majority of the projects are mixed-use towers that incorporate office space, residential units, and five-star hotel rooms.
Internationally, Peloquin says it's almost a given that new high-rise construction projects will be mixed-use towers. "We almost never confront a standalone high-rise office building, which is good training for the future of the United States and our mixed-use high-rises."
But mixed-use towers don't come without their own set of challenges. For building owners or facilities professionals thinking about getting involved with mixed-use towers, here are a few of the most common obstacles … and how they're being handled.
Challenge: Different space uses affect HVAC and other mechanical systems, contributing to the stack effect (caused by warm indoor air rising through the building and exiting through building envelope gaps and cracks, and then creating suction at the base of the building, which pulls in unconditioned air).
Solution: Compartmentalization helps control the stack effect. It stops uncontrolled air movement between floors, and doesn't force air in and out of units, stairwells, rooms, or lobbies. Although compartmentalization is becoming more universal, it's still often overlooked in boiler and mechanical rooms, loading docks, data centers, garbage chute areas, and elevator shafts.
Compartmentalization is often achieved through insulating air barrier systems that increase wind resistance and ensure thermal comfort. Building code doesn't mandate that insulation and air barriers be one system, but the Air Barrier Association of America says it can help address this issue.
Challenge: Operable windows in some units within the building can affect HVAC systems used by other tenants or occupants.
Solution: More sophisticated control systems allow high-rise mixed-use buildings to add operable windows. "If you open a window, sophisticated mechanical systems can now shut down the VAV box in the space so you aren't losing a lot of differential pressure," says Mark Ludtka, principal at Callison.
A few years ago, operable windows weren't always well sealed, says Ludtka. You could often hear whistling through a building as the wind moves through the space. "Today's technology allows operable windows to seal themselves completely when they close," he explains.
Challenge: Tenants can turn over, transforming a former retail space into a restaurant with a whole new set of requirements.
Solution: If a clothing store doesn't renew its lease, there are no guarantees that a similar retailer will take its spot. Provisions for increased makeup air, commercial exhaust systems, and higher cooling capacities should be addressed during design and construction projects to handle scenarios like this that may occur in the future.
Challenge: Mixed-use towers often don't "shut down" at night like traditional office towers, so many building systems operate 24/7.
Solution: With MEP systems that are constantly operational in order to serve hotel rooms, residential units, and common areas, occupant load for mixed-use towers can increase as the workday ends. Energy-efficient lamps and fixtures, building control systems, energy-efficient appliances, and high-performance HVAC systems become even more important in mixed-use high-rises. Making system selections with a focus on energy efficiency can help curb utility bills and energy usage.
Challenge: Separate elevators can mean that mixed-use towers consume more energy than other building types in order to power elevator systems.
Solution: Carbon fiber cable systems can now replace an elevator's steel cables, says Steve Dwoskin, principal at Callison. "In very tall buildings, the weight of the steel cables is a limiting factor in terms of how much energy it takes to haul the cab up and down." He says the steel cable weight often far surpasses the weight of whatever is in the elevator cab. These new carbon fiber cables offer a much lighter way to haul cabs up and down quickly. "This should create opportunities for mixed-use high-rises to have elevators that go much farther and much faster while using less energy," says Dwoskin.
Challenge: Each tenant and occupant who enters the space has different security expectations and requirements.
Solution: Every group should have a distinct parking area and point of arrival. "If you're living in the building, you don't want to ride the elevator with kids who are just leaving a Friday night movie in the theater a few floors down," says Dwoskin.
He says that 900 North Michigan in Chicago serves as a great example of how to appropriately separate tenants and occupants. The building includes a shopping mall, residential areas, hotel rooms, and office suites. "Hotel guests enter on Oak Street; the apartment entrance is adjacent, off of Michigan Avenue. Office tenants come in through a street on the north," says Dwoskin. "You're in a giant complex, but you're in your own little world. It's a very elegant way to separate people."
Peloquin notes that the focus on security levels for mixed-use high-rises is increasing. Ensuring a safe environment starts with how tenants and occupants access the facility. "It starts at the point when you drive your car onto the property," says Peloquin. A key fob or card key often controls access into the parking structure; once inside, tenants and occupants are directed to a location within the structure where their vehicles are secured. Once vehicles are parked, they enter an elevator lobby where they make yet another security transition past a concierge or a security guard.
"But you have to make it seamless and not too inconvenient," says Peloquin. "It's like the old 'Get Smart' movie, when he walks into the building and 16 doors open and close behind him. That obviously gives you a high level of security, but people don't like that kind of experience."
Challenge: Tenants and occupants expect more amenities and features in mixed-use facilities than they do in single-use high-rises.
Solution: Peloquin says mixed-use design isn't just about the building. It's about creating environments and communal spaces that people within the building can use. "People don't always want to hop in an elevator and go up to their hermetically sealed, two-bedroom condo on the 57th floor and stay there all night," says Peloquin. "So think about what other amenities are going to be provided in the building for tenants." He mentions roof gardens, outdoor spaces, and other ways to tie mixed-use towers into the rest of the city.
Challenge: Tenants/occupants have different technology needs based on whether they're hotel guests, office employees, condo residents, or retail shoppers.
Solution: Think about the future, and make technology the first thing discussed during building design or retrofit discussions. "It used to be that the first things you talked about were building layout, elevatoring, HVAC, and those kinds of issues," says Peloquin. Technology now comes first, with discussions about futureproofing and making sure everyone inside the building can use their devices without delays (and without having to wander around the perimeter of the building to find a good signal).
"You can't build your infrastructure backbone based on the iPhone 5," says Peloquin. "You have to think about the iPhone 9. What do you need to plan for? How can you create a technology infrastructure that allows flexibility for change so you don't have to go through each hotel room, condo, and office to rip something out?"
As he points out, almost everyone who buys or leases a living space, books a hotel room for a night, comes to work in an office, or shops in a store in a mixed-use high-rise is armed with a smart phone, tablet, and/or laptop.
"We are such a global community these days that the influences of international locations are going to absolutely have an effect on the United States and our mixed-use towers," says Peloquin. "We're ready to embrace a lot more of these mixed-use trends moving forward."
Originally published December 3, 2013
Leah Grout Garris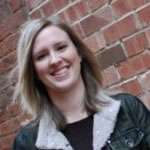 An award winning editor, Leah spent over eight years in senior editorial positions at both BUILDINGS magazine and ARCHI-TECH magazine. Her work has been incorporated into training and educational programs around the country. She is a graduate of University of Iowa. She is Editor at Large for High Rise Facilities.