Paul Vacheron, managing director of asset management at American Realty Advisors, may owe his successful career in commercial real estate to his family.
With well over two decades of experience in commercial real estate, it's possible that Paul Vacheron, managing director of asset management at American Realty Advisors, was born to do this job. Two generations of family members before him were involved in California real estate, so Vacheron was exposed to the field at a very young age. Growing up, he spent summers learning the ropes. Today, he directs all aspects of American Realty Advisors' nationwide asset management operations.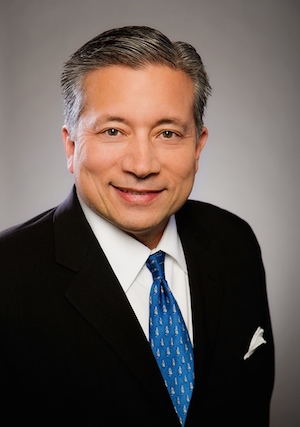 In this role, he is actively involved with management, leasing, financing, and disposition of assets within the firm's real estate investment portfolio. He knows that leasing drives property income and value, and he views asset management as a role that adds value to client portfolios.
Serving as a jack of all trades, Vacheron gets involved in every stage of a property's management, from capital and operating budgets to tenant retention, property marketing, and asset repositioning.
How did you get started in the commercial real estate industry?
I started in the real estate industry at a young age. My parents and grandparents were developers, investors, owners, and operators of real estate investments in California. While in high school in the 1970s, I spent time during my summer breaks helping out with the family business, working on repairs and upkeep of the properties, and negotiating leases with tenants. I graduated from University of California, Berkeley in the early 1980s with a degree in finance and accounting, and worked for three years with an international accounting firm, picking up a CPA license along the way. From there, I attended University of California, Los Angeles and earned an MBA.
While at UCLA, I refocused my efforts to get back into the real estate industry. I took a part-time job with an investment management firm that specialized in making real estate investments on behalf of pension fund clients. After graduation, I continued working in the pension fund advisory business, spending time in acquisitions, asset management, and portfolio management. I have now been in the industry for more than 25 years and continue to love what I do.
What are some of your biggest career accomplishments so far?
Helping in the growth and expansion of American Realty Advisors over the last 12 years. When I started at American in 2003 to head the asset management department, we had just over $1 billion in assets under management and worked primarily out of our office in Glendale, CA. Now we are located in nine offices around the country, with asset management teams in six of those offices. We manage nearly $7 billion in real estate assets across 24 states with 18 asset management teams. It's been a very rewarding experience. Bringing on and integrating all the additional staff necessary for this growth has been quite a challenge, and a tremendous work effort for all of those involved.
What do you enjoy most about your role?
I enjoy the variety of challenges that every day brings. No two days are the same in this industry. We face some of the most unique and challenging issues, and are able to work with the most talented professionals in the country to solve these problems. We form relationships with outstanding individuals that stay with us for years.
What advice do you have for others in your industry based upon your experiences?
There is no substitution for hard work and hands-on experience. We have so much to learn in this industry, and people should take the time to be involved with and experience as much as possible.
Don't be afraid to get into the details of your work; when you are facing challenges, don't be afraid of asking questions from others around you. I encourage others in this industry to be flexible in their interests, and stay current on the changes and trends that are occurring in the markets and the industry. Always look at trends that will satisfy the needs of your tenants.
Tell me about the tallest building you've been involved with, and what unique challenges it poses.
Over the years, I have worked on a number of high-rise buildings in many of the markets around the country. The challenges they pose often relate to the large volume of tenants, visitors, and service providers that frequent these buildings. Proper staffing is critical to the success of managing the asset. The management team should be experienced in dealing with the challenges of a high-rise asset, and deeply familiar with the needs of the tenants. Ask questions, spend time with them, and get to know them. Staff members should also be aware of the unique qualities of the building that may give rise to differing solutions to problems that the management team will face on the day-to-day management of the asset.
How have you seen asset management change over the years?
Technology continues to change the way asset management operates in a dramatic fashion. We now have email systems that provide efficient communication to a large number of groups and individuals that are documented and easily retrievable at later dates. We have web-based systems that enable us to process information and store data that can be shared and used by others around the world.
Transparency on our operations has become increasingly more important. The use of social media continues to be a growing component of the real estate industry, and the creativity on how we use the product will continue to expand its use. Business intelligence systems are now common in the workplace, allowing us to gather, assemble, and provide data on a real-time basis.
Finally, the increased focus on sustainable and green investment practices allows us to provide our investors and tenants alike with energy-efficient, cost-saving strategies to increase the value of their assets.
In your opinion, what does the future hold for the industry?
We need to continually evaluate how we operate, and look to improve our process to increase our ability to service our clients' and tenants' needs. The type and quality of information we provided10 years ago, and the speed at which we responded to requests, is not acceptable in today's environment. Expectations at all levels continue to expand at a rapid rate. The world is continually changing; standing still is not an option.
We also expect that capital will continue to flow across international borders at an accelerated pace. We have recently changed the structure of one of our funds to allow for international investors to participate on a tax-efficient basis, and we believe this will represent an additional source of growth in the future for our firm.