Managing a total of 95 stories (seven with 60,000-square-foot floor plates) doesn't faze Rush Durkin, senior property manager at Houston-based Hines. With almost 30 years of experience in property management, Durkin remembers when there was so much development occurring in Houston that he couldn't look out a window without a dozen cranes in view.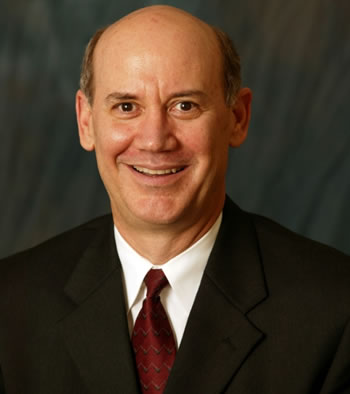 Today, Durkin says he sees more changes in building ownership than he observed 30 years ago. "Property managers have to be far more fluid than they once were. There are things you can't control, but you can control the quality of service you provide. Owners want to know that their tenants will be happy, and property managers can help make sure that happens."
Here's what else Durkin has learned in his 30 years with Hines …
Q: How did you get started in property management?
A: Back in the early '80s, I was looking for a job … but found a career. I worked for an oil and gas firm in Houston, and the company disappeared. So I had to get back out in the job market. I came across Hines, and quickly discovered that the variety of functions involved with property management were more rewarding than having a specific expertise. It was a good fit for me. In property management, you're not an expert in any one subject matter. You have to become proficient in multitasking and knowing a little bit of information about a lot of topics at any given time.
Today, I manage a 75-story building in downtown Houston that is connected to a 20-story building. Thirteen of the floors in the 20-story facility are a parking garage that supports the 75-story building along with the seven office floors of the 20-story. Those seven stories feature 60,000-square-foot floor plates. We have more than 50 elevators and a tremendous amount of air handlers. As a larger, Class-A property, we have a few more building amenities – we operate a fitness center and a 280-seat auditorium.
Q: How did you learn the industry as you moved forward with your career?
A: Hines has always been very progressive with training; we've always had training programs, and they've become more defined over the years. There is a lot of mentoring; when you report to someone, you learn from that person. I also took real estate classes, and was involved with both the Institute of Real Estate Management (IREM) and the Building Owners and Managers Association (BOMA) International. The best teachers are the ones who are plugged in and part of the team. Sometimes the school of hard knocks is what sinks in the most.
Q: What are some of your biggest career accomplishments?
A: One specific memory is being part of a team that reopened a building within 23 days after flooding. The insurance company predicted that the building would be closed for at least six months, but our team had it back and occupied within 23 days. The entire infrastructure of a 53-story building – electrical, HVAC, plumbing, etc. – was below grade, and took on several feet of water. It took us four days to pump the water out so we could assess the condition of systems. We had to replace the electrical distribution panels, and that all happened in 23 days. At the time this occurred, 20% of the building's leases were rolling over the following year. It was a great source of pride that each tenant renewed their lease after the flood. That was the ultimate compliment, and the approval of our joint efforts.
I was also part of a team that helped create WINPARK Software, a comprehensive contract parking revenue control software system. It integrates state-of-the-art access control with machine-readable cashier technology and contract parking tracking features to maximize parking operations management.
Q: In your decades of experience, how have you seen the industry change?
A: The real estate industry is much more sophisticated and competitive than it once was. Tenants are more sophisticated, and they expect higher quality of service. Tenant brokers and representatives are much more sophisticated, bringing a more comprehensive level of client service. Investment-owner strategies are far more aggressive and results oriented, and investment reporting is more detailed. Capital operating dollars are increasingly scrutinized and analyzed at different supervisory levels than they were before. These factors create an environment that requires broadened personal skillsets to be the point of difference.
Q: What advice do you have for property management professionals based on lessons you've learned?
A: Build a foundation of knowledge early on. As you move up, look at your career as a pyramid; in your early years, you're developing the base of the knowledge pyramid. If it's not strong, it will be exposed and become weaker as you move up the pyramid. Working for an organization that has a moral compass is also important, whether it's in this industry or any other industry. Property managers make decisions all day long, and they're not often decisions that have simple, easy answers. Having the support and resources to focus on "doing the right thing" greatly reduces the "gray" in the decision-making process.
Q: What does the future hold for the industry?
A: Property management is a crucial element in providing the expected services for occupants. A well-rounded property manager who understands both operational and financial aspects of a revenue-producing asset can create increased value and be a viable part of your team. If someone likes variation throughout the day, can coordinate financial operation and certainly personnel functions, and understands that interruptions will be part of the territory, then property management should be on their radar.
Leah Grout Garris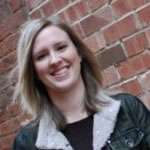 An award winning editor, Leah spent over eight years in senior editorial positions at both BUILDINGS magazine and ARCHI-TECH magazine. Her work has been incorporated into training and educational programs around the country. She is a graduate of University of Iowa. She is Editor at Large for High Rise Facilities.