Save money, time, water, and energy by applying some of the best practices implemented in other high-rises across the country.
Owning or managing a tall building is a lot like operating a small city. Being responsible for the services and infrastructure that keep occupants and tenants in business is a big job. So why not take some suggestions and help from your colleagues when you can get it?
We found some examples of best practices that are being incorporated in high-rise facilities, and arranged them into categories. There's sure to be a best practice here that will help you achieve results. Have you implemented a best practice that's working well for your portfolio, but isn't listed here? Let us know, and we may include it in an upcoming issue.
PROCESSES
Use Interns to Achieve Green Goals
Each year, EDF Climate Corps teaches approximately 100 graduate students about energy efficiency, and then pairs them with U.S. organizations for internships. The students investigate possible green investment opportunities, calculate possible benefits of the investments, and research/establish energy management strategies. To identify opportunities for energy savings, JPMorgan Chase brought two EDF Climate Corps sustainability training program graduates on-board. The first year, interns uncovered annual savings opportunities of $243,000 for the New York City financial services firm, along with strategies that could reduce 1,560 metric tons of CO2 emissions. Starting by analyzing energy costs across the portfolio, the interns then selected 27 JPMorgan Chase properties to concentrate on. They gathered high-level audit information from facility engineers and used that information to make recommendations about energy retrofits for each building. Their suggestions included installation of occupancy sensors, upgrading corridor lighting to LEDs, and replacing older appliances with new ENERGY STAR models.
In 2012, an intern analyzed the potential for $222,000 in savings from upgrading to LED parking lot lighting. Another intern developed a suite of reporting tools to analyze and communicate the performance of JPMorgan Chase's building portfolio. The tools convert electricity billing data from more than 5,000 sites into information that many managers across the portfolio can now use.
FIRE AND LIFE SAFETY
Set Multiple Layers of Emergency Notification
Mass notification was taken to the next level at Towson University in Towson, MD. To address emergency communications, the campus first started with a text message system to notify students, staff, and parents of emergency situations (and anyone else signed up to receive Towson alerts). But recent disaster events across the country prompted the university to invest in a more comprehensive, failsafe mass notification system. "When weapons of mass destruction or the possibility of a hazmat incident came up, we had to ask ourselves if we could realistically notify the staff and student population of an emergency situation in time to make a real difference," says Towson University Fire Safety Manager Paul Parrish. If one part of the system went down during an emergency, staff members still wanted access to other communications options. Instead of using text messages to communicate, those text alerts are now just one element of the campus' layered solution. Towson University has established an outdoor PA system that covers the entire 40-building campus, as well as an emergency voice/alarm communications system that can be used to make campus-wide announcements within buildings from a single location. In seven of the campus' high-rise buildings, firefighter phones allow direct communication between first responders. A self-monitoring component lets facilities professionals know about any possible issues with the system, including loose wires or someone tampering with the system. To make sure students, faculty, and staff know exactly what to expect during an emergency situation, the facilities team has also provided a video on its website that includes tips for responding safely and correctly during emergencies.
IT AND COMMUNICATIONS
Employ Desktop Standardization
Realizing that e-waste was a decentralized process, with each location doing what it wanted with outdated or broken devices, Citigroup has now created a zero-landfill policy for all of its e-waste; 100% of the organization's electronic devices – smartphones, laptops, printers, keyboards, monitors, etc. – are recycled. The financial services firm also established a desktop standardization program with hardware upgrades and power management solutions. By simplifying and standardizing Citigroup's more than 300,000 computers, the company sees a 3% reduction in greenhouse gas emissions. Server virtualization has also reduced power and cooling requirements by almost three-quarters.
Pay Attention to Data Center Efficiency
is another company that recycles 100% of its electronic equipment. The company is also focused on reducing energy use in its data centers; it has trimmed consumption down to 50% less than what a typical data center uses. has accomplished this through smart temperature controls, using outside air or reused water for cooling, and building its own servers that operate at 93% efficiency. The company also locates "hot spots" in its data centers to better understand airflow. Then, to prevent the hot air from mixing with cold air, staff members seal sheet metal and hang plastic curtains.
CLEANING AND WASTE MANAGEMENT
Put Dockside Recycling into Practice
Caesar's Palace in Las Vegas employs single-stream, dockside recycling. Staff members manually go through every bag of trash generated at the 14-story hotel. By sorting and separating items that can be recycled, the hotel has achieved a waste diversion rate of 32% (which is especially impressive when compared to the average waste diversion rate of 18% that other nearby resort-casinos boast).
VERTICAL TRANSPORTATION
Apply Intelligent Destination-Dispatch Technology
To move people more efficiently, 712 Main, a 35-story high-rise in Houston, is using new elevator technology that lets tenants or visitors enter floor numbers into a touchscreen located near any elevator in the building. Based on where they're going, the system tells the passengers which elevator will offer the quickest route. Once tenants or visitors are inside the elevator cab, there are no floor buttons to push. The elevator's software can also be personalized so badges automatically take a tenant to the right floor or point people to empty elevators if they prefer to ride alone. "It clearly helps in moving people more efficiently," says Marc Vecchio, senior real estate manager at CB Richard Ellis. "The tenants love it." Although it's too early to tell, Vecchio says the system should also reduce elevator energy consumption by 40%.
SECURITY AND ACCESS CONTROL
Integrate Security Systems
At 600 Brickell, a 40-story building managed by Jones Lang LaSalle in Miami, the security system is fully integrated so it can be controlled through software in a single location or in multiple areas on the network. Video and visitor management, turnstiles, floor-specific elevators, and access control are all integrated in real-time; when a visitor's ID is scanned, the data is sent to a command center that issues an active badge with the clearance information needed. As the visitor moves throughout the building, the system builds a trail of movement that is recorded. When the visitor leaves, that trail of information is saved – even though the badge is discarded.
Within the command center, a high-resolution video wall displays live and recorded images. With the right credentials, the video being displayed can also be viewed on the building's network, or through mobile devices or in remote locations. 600 Brickell uses more than 120 high-resolution, 2-megapixel IP video surveillance cameras along with a video management system that provides full digital pan-tilt-zoom functionality. Its access control system is made up of electronic card readers, RFIDs, fingerprint readers, and keypads to monitor and control access for staff, tenants, and visitors.
MECHANICAL AND PLUMBING
Install Hot Water Controllers
The 27-story Hilton San Francisco Financial District hotel noticed a pattern with its guests' water heating usage: guests were least likely to shower between the hours of midnight and 5am. So the facilities team decided to implement a domestic hot water controller to allow water to cool to 80 degrees fahrenheit during that five-hour timeframe; doing this allows the hotel to cut down on water heating costs for its 543 rooms. If necessary, the hot water controller system can be overridden by staff if they notice high occupancy rates during weekends, special events, or holidays.
Invest in Cogeneration
Although they require a big upfront investment, cogeneration (combined heat and power) systems efficiently use engines to generate electricity and usable heat, ultimately increasing efficiency levels for high-rises. University Square Plaza, a 442-unit low-income high-rise in Philadelphia, is powered by a cogeneration plant. The system simultaneously provides usable electricity, hot water, and heat from natural gas more efficiently than separate systems did for the multi-family housing building. As a result, Apartments Investment and Management Company (AIMCO) has successfully reduced the building's emissions by 2,500 tons. "The systems we've installed in our apartment buildings will yield combined electrical and thermal efficiencies of nearly 85%, as compared to 33% from traditional centralized electric power stations," says AIMCO Vice President of Energy Martin Sprang.
LIGHTING
Use Different Light for Different Tasks
Director of Construction for The New York Times building Glenn Hughes says his team designed the 52-story New York Times headquarters facility to use 1.28 watts per square foot of lighting power. But it's actually using less, thanks to task lighting and customized lighting schemes throughout the building. To better fit the needs of building occupants, every floor in the facility has a lighting scheme that splits into zones based on the tasks being completed by workers on that floor (and how much daylight enters the space). Writers, designers, accountants, and other staff members have lighting schemes that suit how much time they spend in front of the computer, how much reading they do, etc.
ENERGY AND POWER MANAGEMENT
Control Plug Load with Power Strips
Deploying advanced power strips at the 23-story William S. Moorhead Federal Building in Pittsburgh, along with seven other buildings within the U.S. General Services Administration's mid-Atlantic region, resulted in an average energy savings of 48% as part of a Plug Load Control Study. These power strips accommodated four devices each; the biggest savings in this study came from timer controls on printers and copiers, and schedule-based controls for workstations and in kitchens.
Provide Access to Energy Dashboards
By offering tenants access to a digital dashboard that shows real-time energy use, the Empire State Building has saved almost $387,000. Through these dashboards, building tenants can evaluate their energy use, measure energy use from month to month, and view the amount of energy used by other tenants.
Toronto's Royal Bank Plaza became the first commercial property owner/manager in Canada to feature sustainability dashboard information in an engaging way. On high-resolution digital screens located in elevator lobbies, the bank displays real-time building electricity use and compares it to previous months. Royal Bank Plaza also routinely features green success stories on the digital screens, along with data on how close tenants are to meeting their energy targets.
BUILDING ENVELOPE
Install Window Film to Cut Costs
In Winston-Salem, NC, the 17-floor Marriott was having problems controlling the sunlight coming in through its exterior windows. Even when it was working at full capacity, the HVAC system could sometimes only cool the sunniest rooms down to 78 degrees F. To curb complaints from guests, the Marriott decided to install window film to control solar heat gain and get HVAC usage back under control. Making this improvement to the building envelope meant that the Marriott could keep the same mechanical systems in place (and those systems cool the same guestrooms down to 72 degrees F).
Leah Grout Garris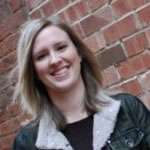 An award winning editor, Leah spent over eight years in senior editorial positions at both BUILDINGS magazine and ARCHI-TECH magazine. Her work has been incorporated into training and educational programs around the country. She is a graduate of University of Iowa. She is Editor at Large for High Rise Facilities.