Green buildings no longer focus on saving energy and conserving water – they're centered on tenant health and wellness
The term "green building" may soon become an antiquated term, based upon the direction the industry is headed. In high-rise construction, green building is giving way to more holistic approaches – not only to the facility itself, but to its location, its orientation and design, and its ability to enhance the surrounding neighborhood.
When these factors are combined with energy-efficiency and water-saving strategies, it all adds up to a healthier building – not just a greener building.
At Salesforce Tower (formerly known as Transbay Tower), a 61-story structure in San Francisco that's scheduled for completion in 2017, Paul Paradis, senior managing director at Hines, says his team spent most of their time making the worker experience the very best it could possibly be within the building. "That is what's resonating with our prospective tenants, and what compelled Salesforce to lease space here," he explains. The tower currently has 84 confirmed LEED points, but could be close to 90 by the time the team applies for LEED Platinum certification.
Here are some of the most impactful holistic green building trends that are also promoting overall health and wellness for the tenants and occupants spending so much time inside.
It's What's Outside that Counts
Building envelopes are getting smarter – they're no longer just a box that provides a barrier from the outdoors. To start, there has been massive R-value improvement in glazing and other exterior products, which is only helping improve energy-efficiency efforts, says Skanska Manager of Sustainable Development Myrrh Caplan. Caplan says that 101 Seaport, a 17-story building in Boston that will be completed later this year, incorporates a triple glazing curtainwall system to increase thermal comfort, maximize energy savings, and increase the R-value of the building envelope.
Newer envelope trends, such as water-cooled curtainwalls and retractable building envelope panels, are also helping reduce solar heat gain and minimize HVAC energy use.
Building-integrated photovoltaics (BIPV) are another option that's growing in interest for towers that want to replace conventional building envelope materials with photovoltaic panels. In some cases, the initial cost of installing these panels can be balanced by a reduction in building material and labor costs that would typically be used for the building envelope.
Intelligent dynamic glass is also becoming more feasible in high-rise facilities. Responsive to outdoor conditions, dynamic glass is electronically tintable. It transitions between various tint states depending on the amount of sunlight. This helps keep tenants and occupants comfortable by reducing glare and minimizing uncomfortable solar heat gain issues.
"Twenty years ago, people would've been hard-pressed to say they wanted to put a hole through their building envelope, but that option is also being talked about more these days," says Caplan. "Installing integrated vents and potentially integrating turbines into those vents to take advantage of the wind hitting the building is a phenomenal idea." Not only does it help generate energy, but the airflow is also used to condition the interior space.
Building Control Freaks
In new green towers, tenants and occupants may soon be asking for cloud-based dashboard access and smart building controls to manage their indoor environment, much like the facilities management staff use. "Tenants are now expecting remote monitoring capabilities and the ability to control the temperature in their area," says Caplan. She says that Nest thermostats are even being integrated into some new high-rise spaces to eliminate the need for thermostat programming. Instead, tenants and occupants can go about their normal routines while the thermostat "learns" their schedules and how they prefer to work.
At Salesforce Tower, air quality is a major point of focus. Hines' goal is for the tower to have the cleanest air of any San Francisco building. By installing fresh air intakes on every floor up through all 61 levels, air comes in from the outside, is conditioned in the core, and is then sent right into the space through a plenum under the floor. "Each person will have a register on the floor they can use to control the amount and direction of air," explains Paradis. "They can manage their own areas very effectively."
As tenants breathe out the air, it moves from the floor up to the ceiling in one direction – without mixing any of the old with new air. "It's a clean flow of up to 100% outside air passing up through the building in one direction," Paradis says.
Let the Sunshine In
Providing access to ample views and daylighting is a movement that will only continue to receive more attention in high-rise construction. By increasing the floor-to-ceiling height and placing cores and columns in locations that allow for space planning closer to windows, Caplan says it creates the best working environment possible. At 101 Seaport, the interior features exterior column spacing of approximately 30 and 35 feet; the typical core-to-window depth is 46 feet on tower floors.
Daylight was an important consideration for Salesforce Tower as well. With 10-foot-high continuous glass around every floor, the tower's core depths are generally in the low 40-foot range. With no columns in the usable space – only on the core and around the perimeter – abundant daylight reaches every inch of the floor.
Access to outdoor spaces and rooftop gardens also factor in to the overall health, wellness, and productivity of tenants and occupants. Every elevator at Salesforce Tower stops at the fifth floor in addition to the first floor for easy access to a passageway that connects the building to the nearby 5.5-acre city park. Paradis points out: "With features like this, you give tenants all the benefits traditionally associated with being in the suburbs, but they're right in the middle of the city where all the transit goes."
Taking the First Step
With the healthy building movement taking shape, making the stairs more prominent, accessible, and attractive is another new consideration for sustainable high-rises.
The thought here is that tenants and occupants will choose to stairs over elevators if stairwells are easily seen and easy to get to. "If we're talking real sustainability, you have to look at what you can do for the tenants, too," says Caplan. Making the stairs the most prominent feature in a high-rise can be quite challenging, she says, but Skanska tries to incorporate them when and where they can.
"It's a challenge to be an innovator," says Caplan, "but our industry loves a challenge. We've got to keep trying to make buildings even better. Tenants want you to tell them what you've done to make your building great, but they also want you to show them that you're continuing to make improvements."
Did You Know?

Green buildings are moving beyond their traditional definition: structures that save energy and water. Their overall environmental impacts are being taken into consideration, as are their safety features – since both of these factors can ultimately influence the overall health of a tenant or occupant (or an entire community).

Reducing Wait Times (& Exhaust)
While parking management apps may not seem directly related to greening a building, they can make an environmental impact, says Skanska Manager of Sustainable Development Myrrh. Smartphone apps can tell a visitor, tenant, or occupant exactly where the available spots are within the parking garage. "With this information, you'll have a lot less exhaust being emitted from cars that have to drive around searching for a spot or wait for a space to open up," she emphasizes.

San Francisco officials estimate that 30% of its downtown traffic is made up solely of drivers looking for a place to park. Environmental consultant group BSR says this number accounts for nearly 120,000 million tons of CO2 emissions – so imagine the possible impacts of efficient parking management in major cities across the country.

Integrating Safety and Sustainability
Safety is also being factored in to green buildings that take health and wellness into consideration. Integrated safety systems that incorporate safety tie-offs and extensions help building owners protect their own maintenance staff and subcontractors.

Caplan says that safety should also involve designing building surfaces in a way that facilitates cleaning. "A building that has a curtainwall or a design that makes it very risky for the maintenance staff to care for can cause problems," she explains.

Paul Paradis, senior managing director at Hines, says that Salesforce Tower wanted to do whatever it could to ensure tenant safety during a seismic event. For this reason, the building's foundation goes down nearly 300 feet into the ground, socketed into the bedrock of the earth. "This makes the building about 20% safer than other buildings in the city because of the strength of that foundation," he explains. Installing the 42 load-bearing elements providing this level of safety ate up approximately one-third of the tower's construction timeline.
Leah Grout-Garris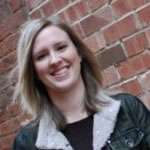 An award winning editor, Leah spent over eight years in senior editorial positions at both BUILDINGS magazine and ARCHI-TECH magazine. Her work has been incorporated into training and educational programs around the country. She is a graduate of University of Iowa. She is Editor at Large for High Rise Facilities.