Net zero energy has been a hot topic in the commercial buildings industry, but energy isn't the only commodity in the spotlight anymore. There's a new phrase on the scene: net zero water.
"As the Living Building Challenge has become more popular, so has the concept of net zero water," explains Jacob Arlein, partner and director of certification services at Environmental Building Strategies in San Francisco. "It's required in order to achieve this performance standard."
When a commercial building doesn't use any water beyond what is generated onsite, net zero water use can be claimed. "Using non-potable water sources from municipalities may also allow buildings to claim net zero water use," says Arlein. Not only does net zero water use provide a helpful reduction in utility bills, but it also lessens strain on municipal water and sewer systems.
Start with Water Reduction
If net zero water may be in your building's future, Arlein offers a few words of advice on getting started:
Conduct a water audit. Not only will this help identify areas of excess use, but it can also be a good way to determine whether net zero water is even a possibility.
Reduce usage and specify low-flow plumbing fixtures. "It's always easier and cheaper to reduce use than it is to install reuse systems," Arlein explains.
Analyze and re-design landscaping that requires a lot of irrigation.
Consider Water Recycling Systems
Once you've completed those three steps, then investigation of different water recycling and reuse systems can begin.
Capture and reuse systems, such as stormwater harvesting systems, collect water from the roof (or manmade surfaces, such as parking lots). That water is filtered, sterilized, and stored to use in applications that don't require drinking-quality water. But Arlein mentions that it can be difficult for a commercial tower to find the room to establish these systems, so they're not always practical to employ in a high-rise facility.
Similar to the concept of recycling rainwater and stormwater, reusing wastewater (greywater and blackwater) is another option. Greywater is captured from kitchens, laundry areas, sinks, and showers; it's less likely to contain disease organisms. Blackwater, however, is captured directly from toilets.
"With blackwater systems increasing in popularity, net zero water is becoming more feasible for high-rises," says Arlein. Blackwater systems are installed onsite to treat and disinfect wastewater that contains bacteria and bodily waste. Once the blackwater is purified and filtered, it can be used for non-potable applications: irrigation, flushing toilets, cooling systems, etc.
There are, however, a few hurdles to overcome when considering blackwater systems: expensive installation and regulatory concerns. "San Francisco has taken an innovative step toward allowing blackwater systems to be put in commercial buildings, so it's becoming more realistic for those buildings to install them and get to net zero water," Arlein explains. But other municipalities have been hesitant to take that step because of the potential health implications of reusing blackwater.
"Investigate your municipality's interest in or acceptance of greywater or blackwater systems," says Arlein. "Blackwater systems will probably be necessary to achieve net zero water in a high-rise building." He encourages facilities professionals to ask local municipalities whether it's possible, as well as what kind of signage would be required indicate blackwater recycling.
These systems also take up lots of space; in an existing building that wasn't designed to include a water reuse system, the extra room may not be available. It's also important to consider the effects of using recycled water in cooling towers: it may erode a cooling tower and decrease its life.
Net Zero Water in Action
Two notable high-rises have implemented blackwater systems. The 30-story 1 Bligh Street building in Sydney, Australia, installed a blackwater system that treats 26,000 gallons of municipal sewage water per day for reuse. The system currently supplies 90 percent of the building's overall water demand. Recycled water is also used to irrigate a unique 32-foot-tall green wall.
The Tower at PNC Plaza in Pittsburgh, Pennsylvania, a 33-story high-rise scheduled for completion in 2015, will meet 80 percent of its daily water demand with a blackwater system. The system will recycle 15,000 gallons of blackwater each day. The tower at will use very little potable water thanks to low-flow fixtures and a rainwater irrigation system for the green roof.
"These conversations didn't happen in the past," emphasizes Arlein. "So even just talking about the possibility of your building achieving net zero water use in the future is a big step forward."
Originally published November 12, 2014
Leah Grout Garris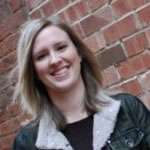 An award winning editor, Leah spent over eight years in senior editorial positions at both BUILDINGS magazine and ARCHI-TECH magazine. Her work has been incorporated into training and educational programs around the country. She is a graduate of University of Iowa. She is Editor at Large for High Rise Facilities.