Rock Ventures – the umbrella entity that manages a diverse portfolio made up of companies like Quicken Loans – first entered the commercial real estate world as a developer. "As our development work grew, we knew we needed to start a real estate company," explains Vice President of Bedrock Real Estate Services Dan Mullen.
In 2010, Quicken Loans Visionary, Founder, and Chairman Dan Gilbert partnered with 30-year real estate veteran Jim Ketai to form Bedrock Real Estate Services. At that time, the company also established its office space in downtown Detroit.
With Detroit once known as the innovation capital of the world, Bedrock is working hard to bring it back to what it once was – despite the city's recent bankruptcy declaration. "Years ago, there was so much coming out of Detroit," says Mullen. "It's really inspiring to work on recreating and continuing the creation of innovation here." Bedrock is focused on acquiring, developing, and managing "undiscovered opportunities" in Detroit's Central Business District. The company is on a mission to revitalize buildings in downtown Detroit that will help create high-tech jobs, excitement, and opportunity. Bedrock isn't focused on Detroit's past, but instead is looking to the future.
In three years, the company has acquired more than 30 properties totaling 7.5 million square feet of space. To date, there is only one company – General Motors – that owns more land in downtown Detroit than Rock Ventures.
"We do everything from acquisitions to redevelopment of historic buildings to master planning including retail and leasing and managing our properties," says Mullen. And their dedication is paying off. Since 2010, more than 10,000 people have relocated to downtown Detroit offices from outlying areas. "We're seeing the streets filled with people coming in; all the buildings are full," says Mullen. Portfolio-wide, he estimates that Bedrock is 97-percent leased.
Working alongside Opportunity Detroit, a campaign focused on creating an urban environment to attract businesses, residents, and visitors, Bedrock is developing downtown high-rises that are home to companies like Quicken Loans, the Chrysler Group, Twitter, Fathead, and Detroit Venture Partners.
The Right Building Mix
Bedrock team members spend a lot of time on placemaking, which is a multi-faceted approach to planning, designing, and managing public spaces and buildings.
Believing that a successful downtown should be made up of a series of destinations that include their own smaller places with activities and experiences, Bedrock's buildings fit this way of thinking. According to Opportunity Detroit, a great downtown needs at least 10 of these "destinations," and each one needs its own 10 places and 10 things to do (they call it the "Power of 10").
The company is focused on creating experiences that carry across the entire Central Business District; all of its buildings (including parking decks) feature retail on the first floors. These storefronts are made as transparent as possible, allowing people on the street to see what's going on inside.
Making every downtown storefront its own Power of 10, the buildings serve almost as a backdrop to the animated streets and public spaces surrounding them. The ultimate goal is for everyone downtown to experience Detroit's Central Business District as a whole as opposed to individual buildings or specific architectural features.
Picking the Perfect Facilities
Bedrock is working mostly with historic buildings that were built in the late 1800s and early 1900s. Because they were built during Detroit's glory days, no expenses were spared during design and construction. Even today, their architectural details and design features stand out.
The company tries to keep the historic look and feel for obvious reasons, but Mullen says Bedrock also likes to work with historic preservation tax credits when possible. The company looks for incentives and develops buildings with incentives in mind, but more important is vision for the building and how it will add to the downtown experience. There have been times when Bedrock has sacrificed tax credits because the requirements didn't work with the final plans for the building. A good example: older financial buildings. Most of these facilities have thick walls and few windows. "But retailers today want windows, so we have to work around that," explains Mullen.
Some of the high-rises being brought back to life have been open to the elements for decades, with interiors that haven't been changed in at least 30 or 40 years. "In just the core building functions alone, we're making large investments to update and modernize the buildings just so they can accommodate today's technology," says Melissa Price, Quicken Loans' director of facilities. From new HVAC and plumbing to new elevator shafts, almost every building system in every facility is being replaced. "In many cases, it's a complete rework," she emphasizes. "Many of the core systems have to be completely gutted, and we're starting over."
Before the team moves forward with an acquisition, they walk through every floor of a building. Not only are they looking at the facility's overall condition, but they're also looking for design elements they want to keep and highlight, whether it's a brick-and-plaster wall or sculptural details.
The team also wants to make sure the buildings will conform to the guidelines Bedrock has in mind for its downtown buildings: the company intends for every space to be light instead of dark and open instead of closed. Clear glass is used whenever possible to foster collaboration and provide a look at the action happening inside.
"We want these buildings to be different," explains Mullen. "We don't want the lobbies to look or feel like lobbies. We want them to feel like cool, interactive, trendy boutique hotels where you walk in and see long, community-based tables, comfortable seating, and things happening." All buildings offer free Wi-Fi and accessible USB ports. "Every one of our lobbies is interactive, and any pedestrian can walk in and have a feeling of, 'Wow, what's going on in here?' " The company also moves this feeling outside by playing music at every building exterior. Anyone walking by a Bedrock building can use an app called Rockbot to control the music and pick the songs they want to hear.
Bedrock is also working to make parking an experience. As tenants and visitors make their way through parking decks, Bedrock is working to create vibrant art installations from artists that are color-coded to provide interest and help people remember where they parked.
Bedrock also chooses to leave building lights on at night, which means that windows and glass are critical to design. "All the floors are lit up, even at 11 p.m.," explains Price. "That way, when you're walking downtown, it's bright and active and cool. You can look through the windows and see all the amazing colors. We don't have battleship-gray walls; we have bright orange, yellow, purple, and pink walls."
Even though each building is different, Bedrock adheres to an overall vision of culture and philosophy that they build by.
A New Lease on Space
Vacancy hasn't been a problem for Bedrock buildings. "We don't sit on a building after we buy it," says Mullen. "We start construction immediately. We put all exterior and interior temporary lights in and get to work."
As the renovation gets under way, Mullen says the completed spaces are being shown and leased while the rest of the building is developed. As potential tenants are led through the space, Mullen says he wants the building to feel "active." Fathead wall graphics are used to create interior graphics that draw interest; Bedrock also hangs big signs in bright colors on all of its jobsites and scaffolding to generate interest and appeal.
"Everything we do is about creating an experience, even if it's during the building's renovation," says Mullen. "We want potential tenants to see that, so we think about ways to create an experience that no one's ever seen during a construction project before."
The energy level in these buildings is something that's impossible to convey in an e-mail or letter to potential tenants, according to Price. "But when we walk them through the space, they want to be here and be a part of what's happening. You have an emotional reaction when you tour our spaces."
Lighter, Quicker, Cheaper Facility Management
When it comes to managing its facilities, Bedrock focuses on "lighter, quicker, cheaper" building management strategies. They start off with small-scale, moderate-cost, high-impact, achievable improvements that immediately bring benefits to tenants and the facilities.
These improvements then serve as a launching pad for developing and implementing longer-term solutions. For example, Bedrock places big wall graphics over elevator cabs and other spaces to save on renovation costs while adding a new look. "That way, you don't have to completely redo a lot of that stuff, and you can still spice things up in a lighter, quicker, cheaper way," explains Mullen.
Energy efficiency is top of mind for Bedrock facilities, too. In fact, Bedrock and Rock Ventures' headquarters in the Compuware Building were recently awarded one of the first LEED-CI 2009 certifications in Detroit.
Even though they keep building lights on at night, Price says they make sure energy use is under control. "In many cases, our buildings are on sensors," she explains. "While we are keeping the space lights on, there are ways to dim down some of that equipment, and to turn off heating or cooling when we're not here." Electrical and mechanical systems for all buildings can also be monitored and controlled from iPads.
The company also hires interns to improve facilities management services. Starting with 300 interns in 2011, Rock Ventures now hires more than 1,000 each year. The interns come from 200 different universities across the country, and they work in every aspect of the business (including building management) across Rock Ventures' umbrella of companies.
"They're very involved in the community while they're here, and it helps Bedrock raise awareness," explains Price. In addition to working for Bedrock, she says that the interns often use Instagram, Facebook, and Twitter to talk about the company and the buildings in downtown Detroit, giving the company some of the best PR around.
Learning Along the Way
Because Bedrock is growing so quickly and acquiring so many new properties at one time, there are some lessons being learned as they navigate through the process.
For example, Mullen says they'll never again put a major cafeteria in the middle of a building. In one of Bedrock's 14-story buildings, the team decided to place the cafeteria on the eighth floor. "It's a really cool design; we have received awards on the design of that space alone," says Mullen. "The food served there is incredible. But by placing it in the middle of the building, we created a silo."
With more than 3,000 tenants working in the building, most have lunch on the eighth floor and then head back to their respective floors to work. "Looking back, we would have much rather found a way to put that cafeteria on the ground floor to create more activity and bring more people out onto the street. Developing a great cafeteria interior and placing it on the ground floor was a missed opportunity," he explains.
The company strives to create synergy between ground-floor retail tenants and office tenants above them. "We recently spent an hour just brainstorming ways to engage retailers, and continue to support these businesses that have made a commitment to the city," says Price.
For Bedrock, it's not just about one building … it's about how that one building fits into the overall experience of downtown Detroit. "These buildings are all part of an overall plan to have the most vibrant city known," says Mullen. "We're putting Detroit back on the map. Five or 10 years from now, the Central Business District will offer some of the most unique experiences you've ever encountered."
Photos Courtesy of Rock Ventures/Quicken Loans
Leah Grout Garris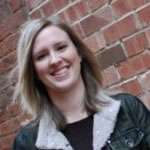 An award winning editor, Leah spent over eight years in senior editorial positions at both BUILDINGS magazine and ARCHI-TECH magazine. Her work has been incorporated into training and educational programs around the country. She is a graduate of University of Iowa. She is Editor at Large for High Rise Facilities.