"It may be a fairytale way of explaining the business," says Sheldon Oppermann, executive vice president of Compass Properties in Milwaukee, "but I really think facility management is about finding solutions for people – it's much less about concrete and bricks and mortar. It's about saying, 'Tell me what's wrong, and let's work on ideas for how to fix it.' "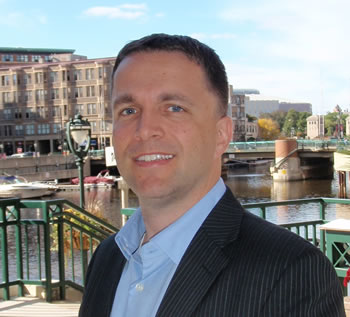 Oppermann has always been in love with buildings, completing his undergraduate degree in architecture before he started working toward his MBA. But he didn't know how his passion would connect with a career, since he wasn't sure he wanted to be an architect. Oppermann excelled at problem-solving, and was always ready to jump in and find solutions to challenges, so facilities management ended up being the perfect fit.
Q: How did you get your start in facilities management?
A: I hadn't really planned on entering this field. I started as a controller for a local architecture firm; eventually, that firm turned into a real estate developer. We were a small group, and I would sit with the owners in a room and come up with ideas and ways to solve building problems. Because I could understand the numbers, I was able to communicate well regarding whether certain solutions would work. I spent about five years there.
Then, as luck would have it, the company my wife worked for had moved into City Center at 735, a 17-story building in Milwaukee. Her boss was friends with the person who owns the real estate portfolio, and they were looking for someone who could help them figure out how to take their properties to the next level. I spoke with Compass Properties, and a few days later we had worked out a deal. I really can't say that I was "into" property management or facilities management at that time, but I was someone who could understand the language well enough to provide perspective on what I saw, and what the best in the business were doing that we weren't. I knew I could help them accomplish those things. I joined Compass Properties in August 2004. It's a small, dynamic company that aims to be the best at what it does, and puts the necessary resources behind it. We can have the best ideas in the world, but they're useless if we don't have a way to implement them.
Q: What are some of your biggest career accomplishments so far?
A: Turning around a 300,000-square-foot building: City Center at 735. The local market and media have been very kind to our efforts here, and we had great resources that helped make this building a success. The facility was fortunate enough to win BOMA International's TOBY award in 2013. It's an annual competition of the best of the best. For years, we'd apply and try to get through the judging. We didn't win, but we would use their feedback to improve and get better. We could see the judges' comments, which asked why we weren't doing this or that. It's a little hard on your ego, but we learned very valuable lessons from that experience. To have finally been successful on an international stage as The Outstanding Building of the Year was remarkable. It's one thing for us to tell you we're doing it right, but it's a whole other thing to have BOMA say that we are.
Q: What do you enjoy most about your role?
A: It's a toss-up between the people and the problem-solving aspects. I get to come to work every day where people "need this" or "need that." There's a problem to be solved every single day, and no day is the same. That's the best part of the business, and I think the people play a pretty important role in that. In our facility management roles, we touch so many lives. I'm always thinking about how I can make it easier for the people in our properties to be the kind of people they want to be. We've implemented some services where we run out and pick things up for tenants from the store, for example. This allows them to stay focused at work, and complete what they need to without worrying about those ancillary things and wasting personal or professional time.[pullquote]I'm always thinking about how I can make it easier for the people in our properties to be the kind of people they want to be.[/pullquote]
Q: What valuable lessons have you learned over the years?
A: For me, the best part about making mistakes is the patience which the people that I work with have demonstrated when I own up to that mistake. I think it's so important to do that. I can say, "I've got bad news – you don't have to like what I'm about to tell you, but you're entitled to the truth." The last thing I want to do is ever pretend that a mistake didn't happen. We may have tried something that didn't work, or we may have missed something along the way – and they deserve to know. It's an opportunity to let tenants know we've got a plan and we're dealing with it. Too many times, people are afraid to say they made a mistake. Then they spend a bunch of time trying to hide or overcome their mistakes, and it spins out of control. I think business is becoming more transparent, and the industry is getting better as a whole at owning that fact.
Q: What words of wisdom do you have for young professionals who are starting out in this industry?
A: I can be a little too passionate about getting something done – sometimes I don't do enough investigation into a situation first. For example, I can be reminded of that when people prompt me to check out a retail store before we decide whether we want to move them into a building. Does it look like a healthy organization? Are they selling the kinds of products we're hoping to bring into our portfolio? I've gotten smarter about that, and now I spend a lot more time doing the investigative work. I would encourage others to do the same.
I think it's also important to realize that we live in a world that is very much based on instant results: but real estate is very much not like that. There are few decisions you can make that will have immediate impact. That can be really hard to remember. People want to see the fruits of their labor, and you might not see the fruit of your labor for a couple of years in this industry. Leases are very long, and construction projects take time. Someone I work with once said that it's very much like steering a cruise ship, not a speed boat. Buildings are perpetual machines. If you have a building with 70 tenants, there's always a lease that is expiring. That's the most interesting challenge for me with tall buildings.
Q: How have you seen facilities management change over the years?
A: I think the biggest change is the amount of data we can collect from our buildings, and what you can accomplish and tweak with that data. It's increasing exponentially. Every year, there's something new. We just replaced the elevators at City Center at 735, and they communicate with the elevator company. The elevators can now tell the elevator company whether its doors are closing too slowly, for example. If it happens more than once with the same elevator door, the elevator will call in its own preventative maintenance request before the doors break.
Q: What do you anticipate for the future of the facilities management industry?
A: There's been a densification of office space. Tenants were used to 400 or 300 square feet per person, and now we're getting closer to 100 square feet per person. Part of that is due to the way we're working, but part of it is driven by technology. The TV in the conference room used to take up the space of a person, and now it's hanging on the wall. But I think that trend may be cyclical, and it wouldn't surprise me if it starts to click back if it isn't already. Also, I think buildings are more and more often in need of a personality. People can become emotionally connected to them. I believe that will become key to a successful property manager– the ability to tell a story about their building
Leah Grout Garris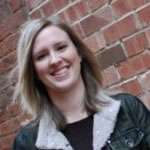 An award winning editor, Leah spent over eight years in senior editorial positions at both BUILDINGS magazine and ARCHI-TECH magazine. Her work has been incorporated into training and educational programs around the country. She is a graduate of University of Iowa. She is Editor at Large for High Rise Facilities.