Andi Lopez, senior vice president of management services for Transwestern in Florida, is a quick thinker who's organized, motivated, and full of energy – and says she owes part of her success to those who had faith in her early on.
Serving as senior vice president of management services for Transwestern, Andi Lopez is responsible for property management, engineering, operations, construction, budgeting, and accounting services in Florida. She's accomplished a lot in her 15+ years of South Florida real estate leadership. Under her guidance, Transwestern's South Florida management portfolio has grown by more than 9 million square feet (and shows no signs of slowing down).
From restoring a 20-story high-rise after Hurricane Wilma to successfully leading the charge to earn Florida's first LEED Silver certification for an existing building, Lopez is a picture-perfect example of grace under pressure.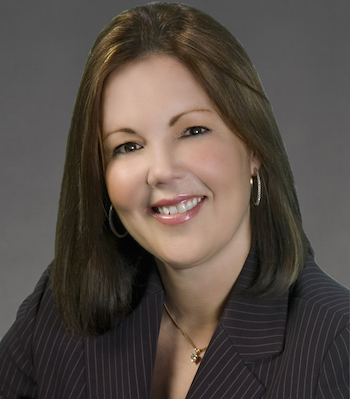 Q: How did you get your start in facilities management?
A: I started my career in healthcare, involved in operations, sales, and administration. I was young, and didn't really like where I was headed in my career; it wasn't what I pictured myself doing long-term. At that point, my husband was the director of operations for a franchisor of a commercial cleaning company, so I joined his sales team as an account executive. I went on a sales pitch and met with the property manager at the Colonnade in Coral Gables. We hit it off, and she shared that she was looking to hire someone. I made a recommendation, but that person didn't pan out. So I gave her a call myself and said I was interested in taking a different career path. She took a chance and offered me a job. I got to work with an exceptional team; in a very short amount of time, I was assigned to an additional property. This allowed me to work with our regional director, Bill Driver, who became my mentor. When he asked me what I envisioned for my future, I explained my interest in becoming an assistant property manager, but knew I didn't have the years of experience required at the time. To my great surprise, within a few months, he gave me my own building and promoted me to property manager. I was floored.
I didn't want to take the opportunity for granted, so I participated in almost every aspect of the business: I went on leasing pitches with our leasing team, I was on construction calls and involved in the construction process, I worked with the asset management team to understand what the investments looked like, etc. That's really where I started to just soak it all in. I was with Colonnade Properties for about 10 years, and learned so much during that time.
I then joined Transwestern in 2009 to be involved in growing their business and building a team in South Florida. The company had approximately 500,000 square feet of property under management when in Florida joined them; today, we've grown that twentyfold.
Q: What are some of your biggest career accomplishments so far?
A: Being promoted to general manager with Colonnade Properties is an important one on my list. It was completely unexpected, and it was during the company's acquisition of the five-building Douglas Entrance complex in Coral Gables. I was two weeks into maternity leave when I got a call from the executive vice president. He asked if I was interested in the promotion, and we went from there.
For me and our team, another major accomplishment was surviving the challenges of Hurricane Wilma. Colonnade Properties was managing the 20-story 1200 Brickell tower during Hurricane Wilma in 2005. The building sustained severe damage, and we basically served as the poster child for that natural disaster. We took the idea of grace under fire to a whole new level. We weren't only dealing with property issues; we were also dealing with personal issues as well. Everyone was in crisis mode after being hit by such a major storm. It felt like we were family with nearly all of our tenants
We were able to get 1200 Brickell reopened within two weeks – an unheard of amount of time. There were thousands of pounds of glass everywhere, along with water intrusion and no power. It took us much longer, of course, to restore the building, but we got tenants back into their spaces within two weeks so they could get their businesses going. It made them more comfortable knowing that the building was safe.
As we were working through the hurricane restoration process, the property owner received an offer to acquire the property, which was accepted. At that time, condo conversions were really popular. Suddenly we were not only restoring after Hurricane Wilma, but we were selling and then converting the building.
Another huge accomplishment was achieving LEED Silver certification for Douglas Entrance as a historical landmark back when no one had really ever heard of LEED certification. We were the first LEED Silver certification for an existing building in Florida.
Additionally, in 2009, along with our team at 110 Tower, I oversaw a massive repositioning and $15 million renovation program, upgrading mechanical systems, common areas, main lobby and exterior, along with converting all subtenants to direct tenants and initiating a strong marketing campaign. We achieved LEED Gold for Existing Buildings and a proclamation from the mayor as part of our overall sustainability efforts. It was such an honor.
Finally, I was just recognized as a Woman of Influence in the Southeast by Real Estate Forum.
Q: What do you enjoy most about your role?
A: The people. Interacting with our clients, being able to exceed their expectations, and building a solid team of exceptional people are all things I love. Transwestern really fosters a culture where we're allowed to think outside the box – because sometimes you have to.
I also enjoy being able to mentor younger professionals and people who are new to the industry. I remember what Bill Driver, my mentor, did for me, and I want to be able to pass that on to others.
Q: What words of wisdom do you have for young professionals who are starting out in this industry?
A: Set realistic career goals. Things take time, and you want to make sure you absorb anything and everything in front of you. If you only focus on what you believe is your job, you're going to miss out on what could be your job.
Be proactive rather than reactive; don't wait until the very last minute to get something done. That is when something else will come up or another big project will be due. Be authentic, don't over-promise and under-deliver, and be humble as you progress in your career. It always takes a team to get things done; it's never "I," it's "us." I believe that respect is earned. For me, that means getting down in the trenches with my team and making sure they know I'm willing to do whatever it takes.
Q: How do you keep your finger on the pulse of what's happening in the industry?
A: I am involved in BOMA and USGBC as much as I can be. In addition, Transwestern utilizes its intranet to keep us apprised of new technology, sustainability initiatives, etc. Our chief information officer is phenomenal, and he continuously sends out updates and information on technology advances. We also set up monthly or quarterly lunch-and-learns and bring in vendors to demonstrate and explain new technology, whether it's about LEDs, roofing, HVAC, etc. We bring the whole team together at that time to ask questions and learn.
We also have a sustainability team that's continuously feeding us information. We like to stay on top of things by having different subject matter experts within our organization.